God in Africa: 90 Days in the Land of Majesty and Mystery
God in Africa – 90 days in the Land of Majesty and Mystery had its official launch on the 28th September, 2019.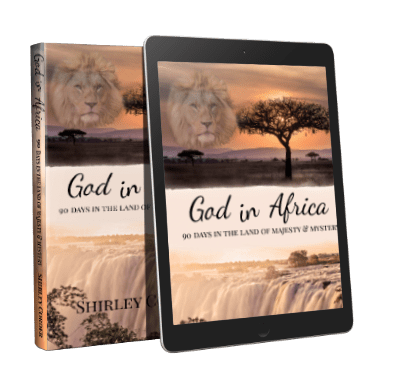 The Happy Echoes choir entertained the crowd by singing a number of comedy songs about African Animals.
A guest artist sang a beautiful song, The Rain in Africa, with a PowerPoint presentation in the background, and the choir closed off that section with God Bless Africa.
Instead of the traditional author reading an excerpt from the book, I read the relevant chapters that tied in with the comic songs. A fun afternoon.
Learning about Africa
I have learned so much about Africa in the research I've done for writing this book.
Did you know, for example, that the African animal kingdom has a Mafia?
And that we have an insect that has its own built-in GPS system?
Do you know what the Crown of Africa is?
And what animal walks with its right legs together, then its left? But when it runs, it switches to a gallop using its front legs together, then its back?
And which animal is believed to never forgive?
Oh, we do live on a wonderful continent! All the answers are in the book!
Both Kindle version and paperback are available from Amazon, and the paperback is also available directly from me, or from Loots in S.Africa.