Launch Time Approaching
Time is flying past now. God in Africa – 90 days in the Land of Majesty and Mystery has its official launch on the 28th September. If you happen to live in Port Elizabeth, South Africa, you are very welcome to join us at the celebration!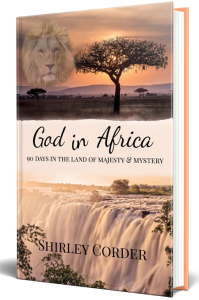 We're looking forward to a great afternoon. The Happy Echoes choir will be singing four comedy songs about African Animals. Our favorite song being, "I'm a G-nu!" My hubby, Rob, is doing the speaking part, and I am accompanying the song on the choir. So we have been doing a fair amount of practicing. We aren't the only ones to love this song, Coco, our Cockatiel loves it, and whistles a good portion of it, combined with a couple of other tunes he knows, which makes for a different sort of medley!
We have a guest artist singing a beautiful song, The Rain in Africa, with a PowerPoint presentation in the background, and the choir will close off that section with "God Bless Africa".
Instead of the traditional author reading an excerpt from the book, I will be reading the relevant chapters that tie in with the comic songs. So that should be fun.
Learning about Africa
I have learned so much about Africa in the research I've done for writing this book.
Did you know, for example, that the African animal kingdom has a Mafia?
And that we have an insect that has his own built-in GPS system?
Do you know what the Crown of Africa is?
And what animal walks with its right legs together, then its left? But when it runs, it switches to a gallop using its front legs together, then its back?
And which animal is believed to never forgive?
Oh, we do live in a wonderful continent!
We will end the afternoon off with a scrumptious tea, during which I will do a book signing.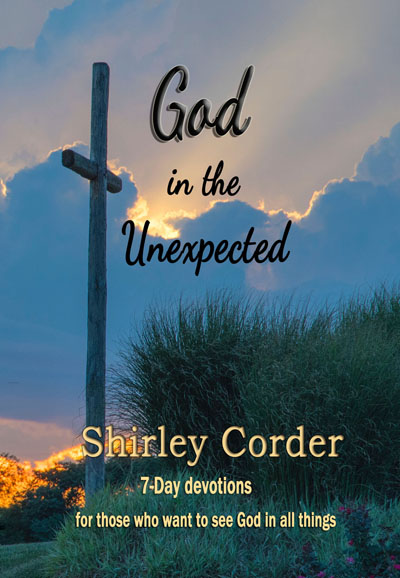 Two weeks ago, I decided I needed a small e-book to give away as part of an online campaign, so I wrote a 7-day devotional book over the space of a week. But then, I liked it so much, I decided to put it into print and have it as a giveaway for the launch as well as future speaking arrangements. So in the middle of all the other pre-launch craziness, I faced another book – small though it is. There was still quite a bit of work involved.
Book #1, God in Africa, is in the final stages of printing. I was so delighted with the proof copy. It turned out so well.
Book #2, God in the Unexpected, is now with the printer in Cape Town. We are off to visit my brother and sister-in-law tomorrow (Sunday) to celebrate his 60th birthday. So the printer will courier the proof copy to me in East London and I will then approve it from there.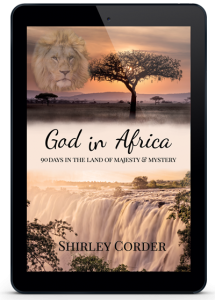 The Kindle version of God in Africa will be released on Amazon on 1st October, but is available now on pre-order for US$ 0.99. (This may be slightly more outside of the States so confirm before ordering.) It will go up immediately after the launch, so if you're planning on buying it,  make sure you order it now before the end of the month.
We have an exciting Social Media adventure coming up during October, so watch this space! Ten authors associated with Africa will be teaming up to present a book each based on Africa. There will be devotional books, memoirs, novels, fiction and non-fiction. It is in the process of coming together so I should be able to tell you more in a few days via my newsletter. So if you're not yet receiving these, please don't lose out. Click on the green button on the right that says "Keep in Touch" for more details.
Have a wonderful September! Bless you all!
[stextbox id='alert']When you think of Africa, what intrigues you the most? What do you hope to read about in God in Africa? Please leave your answer in the comment section below.[/stextbox]