7 African Animals and What They Teach Us About God: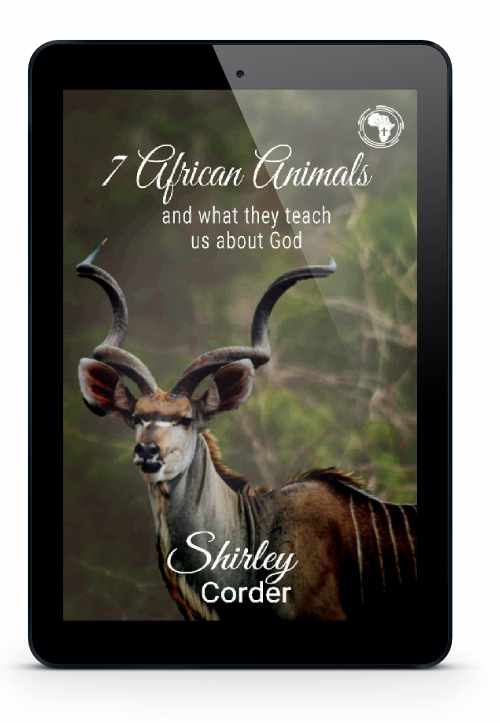 What prompted me to choose this theme? I have a real love for Africa and a fascination with the way different animals, fauna, and flora, interact all by God's design. So I wanted to write a book about African animals, particularly searching for spiritual lessons in the process.
I am blessed to live within an hour's drive of the famous Addo Elephant Park, and we have spent some amazing times driving through the dense African bush with our binoculars, watching for sightings of some of the splendid creatures, not to mention elephants galore.
The 7 Animals in this book
Trunk Message: the elephant
Remember the Kudu: the stunning buck (deer) with amazing horns
The Animal Mafia: the buffalo
Tough yet Sensitive: the rhinocerous
No Laughing Matter: a surprise package for me. Who would have thought the Lord could teach us something good out of the unsavoury hyena?
Different Spots: the leopard
King of the Jungle: the lion, who actually doesn't live in the jungle at all!
To learn more about these amazing creatures and what they have to teach us about God, you'll have to read the book! You can read it as part of the paperback compilation,
In All Things, available on Amazon.com. (Read more about how this set came into being as a COVID project!)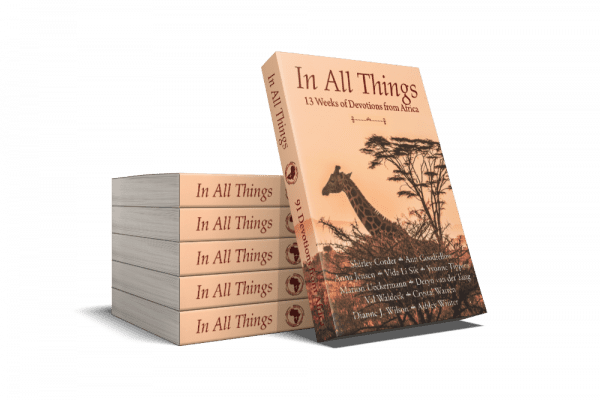 or get it on its own as part of the series of 7-day books:
PLEASE NOTE:
If you live in South Africa, I have a limited number of copies, so feel free to leave your phone number in a comment below or
email me via this link
, and I will get back to you.
Short Video Clip about 7 African Animals
Here is a short video clip about 7 African Animals, just to whet your appetite: