Miriam Part II ~ Gifted Leader
is another Out of the Shadow book.
Meet Miriam, the gifted leader!
Would I find enough information to fill an entire book? That was my question when I first set out on this journey with Miriam. Imagine my surprise when one book became two.
Most of us know about the little girl who watched over her three-month-old brother as he sailed in a basket boat on the crocodile-infested River Nile. Her story is told in Miriam Part 1 ~ Devoted Sister, which ends as the Children of Israel gather at the exit to Goshen, their home for many decades, and prepare for their trip to the Promised Land.
Miriam ~ Gifted Leader takes up her story at around eighty years old. Yet, as we will see, this was no fragile, elderly woman. She had far more energy than I have, and I imagine more than you. About to embark on an incredible journey that would take the rest of her life, she faced adventures and horrors of terrifying magnitude. Throughout that time, she showed herself to be a gifted leader. This in a time when women were not regarded as capable of taking the lead.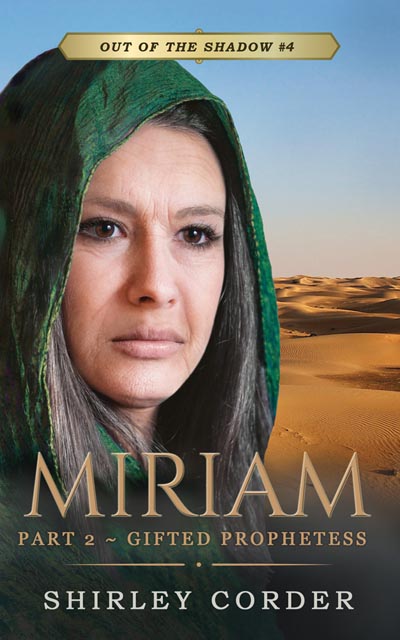 This story commences as the previous book ends. I invite you to pick up your bundles and get behind our leaders as we prepare to take our leave of Pharaoh, the Egyptians, and the life of slavery. We will follow Miriam as she steps out of the shadow of her famous brother, Moses, and becomes a true leader in her own right.
If you recognize this elderly lady from the previous Miriam book, you are right. She's the same person. She's just aged as we all do!
If you have read this book, please will you pop over to Amazon and leave an honest review? Thank you.