It's getting exciting. Now the fun really starts.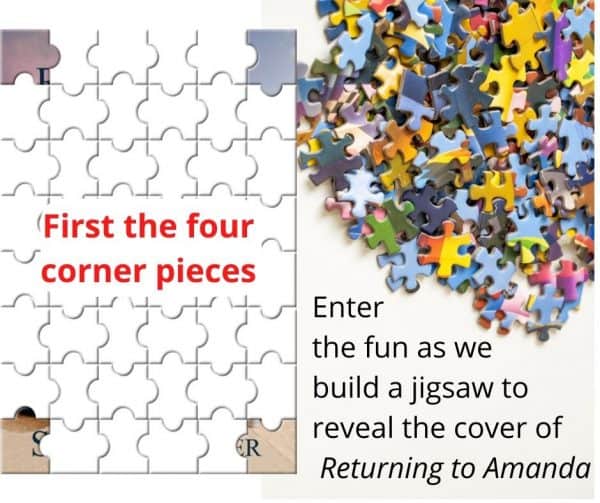 When I put Returning to Amanda up on Amazon for pre-order, I set a date way off in the future, planning to possibly bring it forward. But there has been so much to do during the interim that I've thoroughly enjoyed getting to know the inside stories that have gone into the creation of this novel. I hope you have enjoyed the posts too. So my far-off date remains a fixture. On my 78th birthday! Crazy, huh?
So today, I thought I'd give you the story blurb to help you decide if you want to order it in advance. Remember, the price will go up shortly after launch day.
First, a reminder of the posts about the book, Returning to Amanda:
A Debut Novel at My Age?
Write What You Know
Character Interview: Mandy Douglas
The Cover Story
The Characters in Returning to Amanda
Introducing Rev Owen Douglas—Antagonist!
Are You Up for Promotion?
If you haven't read them all, I urge you to catch up. These posts will help you to really dive in and enjoy the book when you read it.
Read the story blurb for 'Returning to Amanda', a contemporary Christian novel releasing 22nd September.
Click To Tweet
And Here Is the Story Blurb
Amanda "Mandy" Kirkpatrick was once a rising star in the art world. But when she fell in love with pastor Owen Douglas, she put her dreams on hold and her paints to one side. Mandy focused all her energies on supporting her husband and creating for their children the loving, stable home-life she herself had lacked. She planned to return to her career when the kids started school, but as the years passed her brushes remained dry. Then came a move that changed everything.

Owen's new congregation has rigid ideas of how their pastor and wife should behave. He throws himself into the work and expects the same of Mandy. The congregants swamp her with expectations beyond her abilities or desires. With a precocious teenager, two mischievous twins, a workaholic husband, and an interfering elderly neighbor, life becomes progressively stressful.

As a pandemic begins to advance around the globe, relationships come to a head, and Mandy makes the life-changing decision to run away in search of the woman she once was. But if she rediscovers Amanda Kirkpatrick, will she regret leaving Mandy, the pastor's wife, behind? Or is there a way that she can be both artist and pastor's wife?
So What Do You Think?
Does the blurb sound interesting? Want a copy? You can pre-order it right now, so it will arrive on your Kindle or e-reader promptly on 22nd September!
You don't have a Kindle? No problem.  Click on the image below and follow Kathy Steinemann's advice. You can literally read your book on any device including your cellphone. Seems crazy, but it works fine.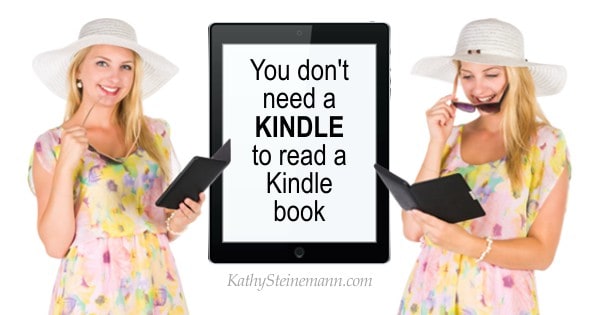 Paperback Copy Also Available
Yes, there will be a paperback copy available but at this stage only through Amazon, and hopefully South Africans will be able to get it later through Loots. More on that in another post. However, you cannot pre-order the paperback, so if you're in a hurry, do go for the Kindle. It's going cheap right now!
Follow the Countdown to the Cover Reveal
Starting 1st September, there will be a countdown on my Facebook Author page with a fun jigsaw reveal of the full cover. As I'm sure you know, the key pieces to starting a jigsaw is the four corner pieces. See the picture at the top and tell me in a comment what you think they show.
Do follow along and enter the fun.