It's Friday again!
Time to interview one of the authors of our beautiful boxed set, In All Things. This is a 13-book boxed set of devotional writings, with each book covering seven days of devotions, and based in Africa. Every one of these books has a totally different theme, each chosen by the authors, and yet wow! They all gel together so beautifully.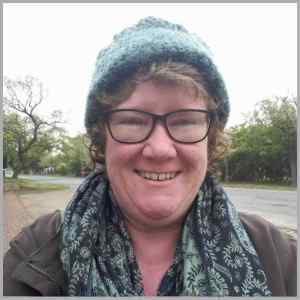 So today, I'm going to be chatting to Crystal Warren, author of the book, Steps of Faith – Seven Journeys.
Crystal lives in a small town which has actually earned its right to be called a city called Makhanda, recently renamed from the old name of Grahamstown. This is a small town in the Eastern Cape of South Africa. One must travel an hour and a half to Port Elizabeth or two hours to East London. The part of that which excites me the most is the distance from Port Elizabeth – my hometown! So she's a fairly near neighbor! We have worked together on NaNoWriMo a number of times, acting as twin MLs on two occasions.
Talking to Crystal Warren, author of Steps of Faith - Seven Journeys, one of thirteen books in the boxed set, In All Things. Click To Tweet read more