Who is Nicholas Gallagher?
Today I'm bringing you an interview with Nicholas Gallagher, the fictional protagonist in Sean Young's To Fear the Dawn.
Disclosure: This post contains some affiliate links for your convenience. Click here to read my full disclosure policy.
Shirley Corder (SMC) greets the hero of the story, Nicholas Gallagher (NG).
SMC:  Good to meet you. Please tell us your name and a little bit about yourself.
NG:  Hi. I'm Nicholas Gallagher. There's not much to tell, really. I'm just your run-of-the-mill computer geek who found himself in the right place at the right time. Unlike Steve Jobs or Elon Musk, I never set out to change the world—but when I saw the opportunity, I grabbed it and the rest is history. I suppose I'm a very driven person. When I want something, I won't stop until I achieve it.
SMC:  Nicholas, tell us a bit about where you live and why you choose to live there.
NG: Obviously, as the owner of a multi-national corporation, I move around a lot. But Johannesburg, in South Africa, will always be home for me. My friends are there. My church is there. In fact the pastor and his wife are two of my dearest friends. Rev. Decklin Kanabas and I have a . . .long history and share a very special bond. He's the closest thing I have to family.
Digging Deeper
SMC: Do you have a quirk of your personality that most people wouldn't know?
NG: I'm a Beatles fan and I devour Beatles trivia.
SMC: Interesting, let's try another question. Can you name two things you would hate people to know about you? Of course, once you've answered all the blog readers will know, so take care how you answer!
NG: I spent some time in prison under a wrongful arrest charge once. I wouldn't want people to know too much about that period of my life. But that's maybe a bit too heavy. Ummm. Oh, yes! I've never liked my middle name so I tend to keep that to myself. And, now that I've said it, I guess all your readers are going to start trawling the internet to find out what it is. Please don't!
SMC:  🙂 Hmm. I know I don't like my middle name either. Many people don't. I just call mine M.
SMC: Nicholas, tell us about your wife. What makes her special?
NG: My wife passed away quite recently . . . it's actually very difficult for me to talk about. I'd rather not go there. It's too painful.
SMC: I'm so sorry to hear that.
SWITCHING TO SEAN YOUNG, the author: 
Sean is a South African who moved some years ago to the UK. He and his wife and two children live in Surrey, England.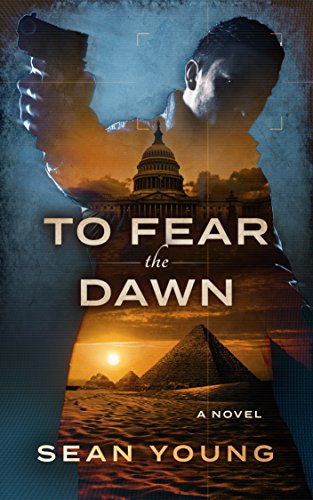 SMC: Sean, that was a fun interview with the hero of To Fear the Dawn. Tell us a bit about your writing and why you write the books such as To Fear the Dawn & other Biblical themes.
SY: The theme revolves around God's sovereignty. His will comes to pass despite all of mankind's best efforts to thwart Him. On a micro-level Nicholas, my protagonist whom you met in the interview, is an atheist who has no interest in God. However, God has his number and every thing Nicholas does—and in every direction he turns—he is forced to face the truth, until he can no longer ignore it.
On a macro level, consider the Babylonian empire in Old Testament times. The greatest political and military force the world had ever seen was little more than a pawn in God's hands used to turn His people back to Him. While Babylon does not feature in this book per se, it is the Biblical narrative from which I drew my antagonist for To Fear The Dawn.
My Characters
I enjoy writing characters who find themselves on the cusp of faith in Jesus; people who have been confronted with God's truth but who have not yet embraced it or who have not yet allowed God to transform their lives in any meaningful way. There is a brutal honesty in these characters that simply makes them more interesting to me as a writer. They simply don't know, what is or is not acceptable in western Christian culture. They say and do inappropriate things without even realising how another might judge their behaviour or find it offensive. I enjoy exploring how God brings about that change as we slowly morph from the old into the new.
It's just a personal preference as a writer. While I acknowledge  that there is plenty to explore in that seasoned Christian stereotype who has learned to adhere to the socially accepted norms of church culture, I simply find such characters less interesting. As such, most of my protagonists are people on a journey to faith rather than stalwart believers.
To Fear the Dawn
To Fear The Dawn deviated from that slightly as one of its protagonists is a priest (seasoned Christian stereotype) who is forced to confront a rather sinister past. This character was supposed to play second fiddle to the main protagonist but, I confess, he actually stole the show for me. In this character, I found an opportunity to explore that aspect of our Christian walk where we are confronted with our past; those things that we know are sinful but with which we still privately struggle despite our best efforts to live the life God has called us to.
For most of us, these issues are relatively easy to hide from those around us. They may be lustful thoughts or a propensity for gossip—or maybe an overly materialistic attitude. All of these can be tempered and easily hidden behind a Christian facade at church on Sunday. But what happens when the issue an individual struggles with is a far more destructive or socially unacceptable one? Does that make them a lesser Christian? My second protagonist was such a character and I revelled in exploring the often questionable choices he made—and guilt after the fact—when he was thrust into extraordinary circumstances.
SMC: Sean thank you for an interesting conversation. I wish To Fear the Dawn and your writing all the very best.
OVER TO YOU: How do you feel about interviews of fictional characters? Would you like to see more of them, or only interviews of authors?
More about Sean Young: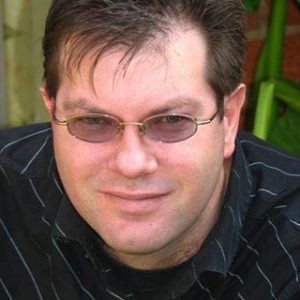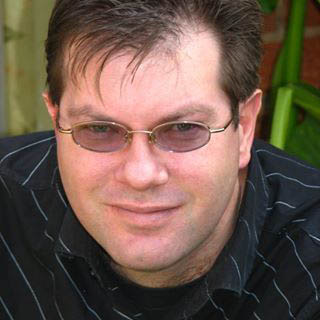 Sean Young blends his life-long love of novels with a strong Christian world-view to produce gripping thrillers anchored in a Biblical core. A thirst for adventure, and deep personal faith create his unique brand of action-packed page turners that make the reader's pulse race, while quietly shining the good news of the gospel and remaining free of profanity and offensive sexual scenes that have become so prevalent in modern fiction.
His first novel was a seven hundred page Historical Suspense Thriller that took three years to write. This was first published first in the USA, and then in Europe where it was translated into Spanish. (Violent Sands is available here And To Fear the Dawn here.
Sean lives with his wife and two children in Surrey, England.