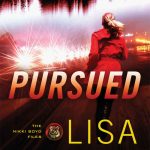 "Nikki Boyd grabbed the armrest of the aisle seat as the plane hit another air pocket and the FASTEN SEAT BELT light flickered on above row 29 on the Airbus. Her stomach lurched at the sensation, rattling her nerves like it had throughout the past hour of the flight."
Hooked!
This is the opening paragraph of Lisa Harris's suspense-ridden novel, Pursued—and she had me hooked. I was actually reading a different book. I only opened the first chapter of Pursued to see how it started. Big mistake. My other book fell down my priority list as I settled in for the long haul with Nikki Boyd.
In this 3rd story in the Nikki Boyd series, Nikki is perplexed when the woman who had been sitting next to her on the doomed plane disappears. Nikki cannot find her in the Arrivals lounge of the airport where the crash survivors are gathered. Worse, the authorities insist there was no such woman on the flight.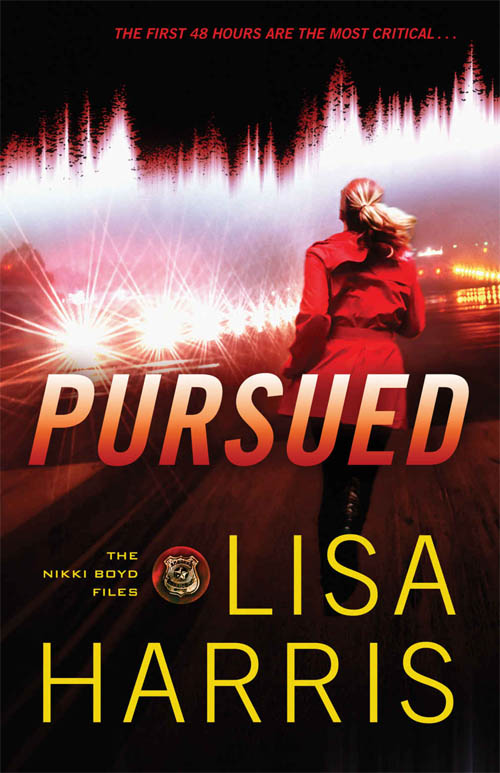 Crisis upon Crisis
Desperate to link up with her family and the man in her life, Nikki is frustrated and tired to a point of exhaustion, as she and her team are pulled into a missing persons case as complex as Nikki's own life. Every time she appears to solve a crisis, another one leaps out of the shadows to greet her.
Award-winning and best-selling author, Lisa Harris, has again produced a gripping, thrill-a-minute story which will keep you reading until the last sentence. The story of Pursued will stand alone if you haven't read the previous two books. Nevertheless, it is an exciting sequel to the other stories if, like me, you have read them both.
If you enjoy inspirational suspense novels, you will love this one. I received Pursued from Revell / Baker for the purposes of a review, but I do not hesitate in awarding it 5 stars. Well done, Lisa. You've done it again!