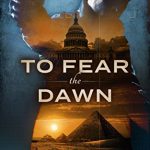 To Fear the Dawn premise
Nicholas Gallagher, a self-made billionaire, unwittingly crosses a group of dangerous financiers. He soon learns they will stop at nothing to prevent his interference.
Disclosure: This post contains some affiliate links for your convenience. Click here to read my full disclosure policy.
To Fear the Dawn commences with a gripping scene designed to ensure you will not put the book down for a while. A surprise hits you when the next chapter opens and you meet the protagonist, Nicholas Gallagher. He was not the man in the first chapter.
Unknowingly, Nicholas is thrown into a world of deception, danger and lies. Within a few hours he goes from being a billionaire to a wanted murderer with his bank accounts frozen.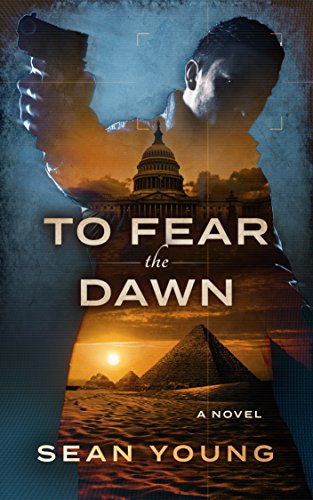 Unlikely Help Offered
In To Fear the Dawn, help appears from an unusual source. A priest with a sinister past steps forward with advice. Some of the resources he has to offer do not tie in with his priestly role. Can Nicholas actually trust this man, or should he take what he has to offer and run?
Ultimately, he is forced into a treacherous journey to far-reaching parts of the world as he seeks to save not only himself. His family and indeed all humanity faces a mass destruction of unbelievable proportions.
"If you like political intrigue, conspiracy in the halls of power and a sizzling plot that keeps you on the edge of your seat, then you'll love Sean Young's powerful portrayal of a world on the verge of cataclysm."
If you like political intrigue, conspiracy in the halls of power and a sizzling plot you need to read Sean Young's novel, To Fear the Dawn.
Click To Tweet
Over to You:
What do you enjoy about Christian novels? What sets them apart from other novels? Which is the best Christian novel you have read?
Please jot down your response/s in the comment section below. Then come back next week for an interview with the protagonist, Nicholas Gallagher.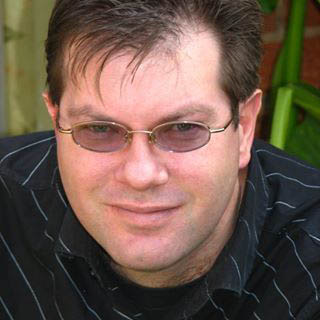 Sean Young blends his life-long love of novels with a strong Christian world-view to produce gripping thrillers anchored in a Biblical core. A thirst for adventure, and deep personal faith create his unique brand of action-packed page turners that make the reader's pulse race, while quietly shining the good news of the gospel and remaining free of profanity and offensive sexual scenes that have become so prevalent in modern fiction.
His first novel was a seven hundred page Historical Suspense Thriller, that took three years to write. This was first published first in the USA, and then in Europe where it was translated into Spanish.
Violent Sands is available in paperback format here.
Sean lives with his wife and two children in Surrey, England. To Fear the Dawn is available for kindle here.