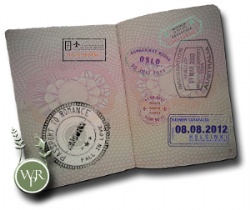 This post is a combination close look into the background of Helsinki Sunrise, a Passport to Romance book, and an interview with author Marion Ueckermann.
Interview with Marion Ueckermann
SC:

Hi Marion.
Great to have you visiting my blog. I have lots of questions for you so let's get started.
SC: Where were you born?
MU:
Firstly, thanks for hosting me today on your blog, Shirl. I was born in
Mufulira, Zambia
a handful of decades ago. My paternal grandfather was a pure Scot and this gave me the incredible privilege of holding a British passport—a great money, time and effort saver when travelling.
Countries Visited
SC: 
 I know you've done quite a bit of travelling. How about giving us a glimpse of the countries you've visited?
MU:
I've travelled a fair amount and that has definitely influenced me to want to write fiction with a foreign flair. Within
Southern Africa
, I've visited
Swaziland
,
Lesotho
,
Namibia
,
Zambia
,
Zimbabwe
, and
Mozambique
.
Foreign places are where my passion lies though. In Europe, I've travelled to Switzerland, France, Hungary, Romania, and Finland. I've traversed a fair amount of the UK, including Scotland (twice), and a day trip shopping in Wales. I've been down under to Australia twice—first time to Melbourne, the other time to Adelaide and Sydney.
My husband and I won a trip to Rio de Janeiro, Brazil, some years ago. That was an interesting place to visit.
Finally, we lived in Ireland for eighteen months and have probably seen more of the Emerald Isle than the Irish.
SC:
And of course, you came close to accompanying me to America and adding that country to your list of places visited.
MU:
Yes, Shirl. So near, yet so far. I I only hadn't broken my wrist a few hours before our departure!
Writing History:
SC:
Your travels are impressive, Marion! So what prompted you to start writing for publication?
MU

:
For a long time I've wanted to write and publish a book (don't so many of us?) It was a yearning that wouldn't go away. The first novel I wrote had a South African publisher interested, but I'm so thankful today they decided not to publish—I still had so much to learn.
Living in South Africa comes with a lot of challenges on the road to publication. Thanks to you, Shirley, I've avoided taking some wrong turns. You have always encouraged me to seek traditional publication, and I'm so glad I listened to your advice.
When I saw the call for submissions from Pelican Book Groups for novelettes set in foreign countries, I knew this was an opportunity I had to grasp with both hands.
Helsinki Sunrise
Helsinki Sunrise releases on August 22nd. I intend to continue writing books along similar lines and have a couple already in the pipeline.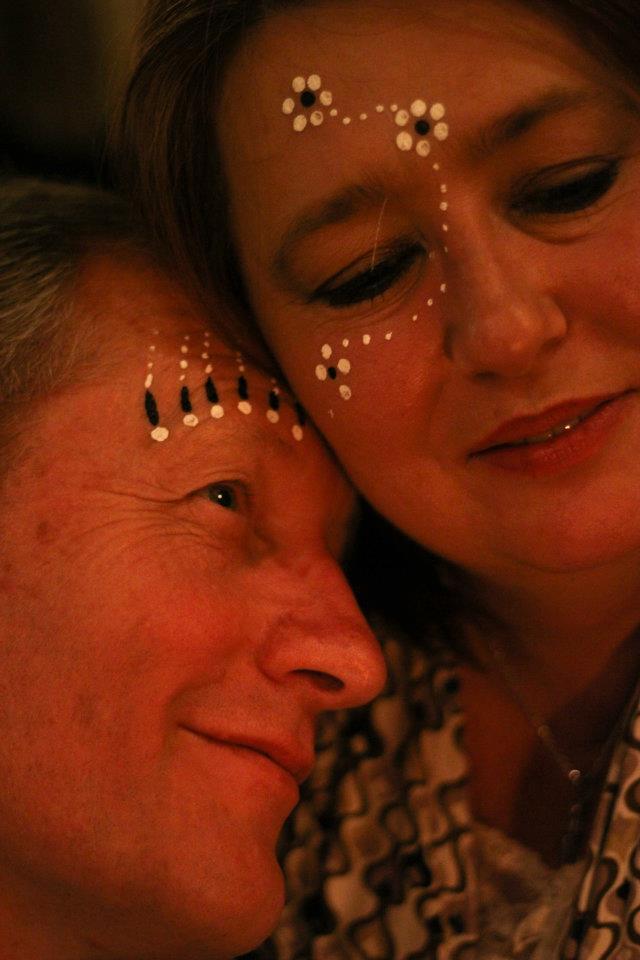 SC:
Why did you go with this particular genre?
MU:
I love travel. I love foreign countries and cultures. I love the feeling of being in love. With the
Passport to Romance
books, I can give my readers a taste of all three from the comfort of their armchairs.
SC:
I love this concept. I know that each Passport to Romance novelette has a unique ingredient or three. How did this work in your story?
MU: All Passport to Romance stories must have three key elements woven into the story in some way. This differs for each location. For example, in Helsinki Sunrise, set in Finland, I had to have:
1.) A laptop computer
2.) An abandoned boat
3.) A dirty shoelace
SC:
So what inspired you to tackle this particular story?
MU: When I saw Finland on the list of countries for this Pelican Book Group series, I knew I could do it. I'd been there and lived a lot of what I planned to write.
SC:
I know Helsinki Sunrise was originally called Blueberry Eve. Why was that?
MU: Blueberry Eve was my working title for two reasons. Firstly, it was a comical take on my heroine, Eveliina. Determined to get Adam off the island, she sets about tempting the fasting missionary with her grandmother's blueberry pie, amongst other things. The second reason is because Finland's summers have the most amazing blueberry-colored sunsets . . . for about an hour close to midnight, after which the sun begins to rise again.

Inspiration:
When I saw the first four titles in the Passport to Romance series—Bogota Blessings, Londonderry Dreaming, Echoes of Edinburghand Vegas Vacation—I knew that Blueberry Eve would change. A trend had emerged to include the name of the city the story was set in.
The publisher came up with Helsinki Sunrise, playing on the midnight sun aspect. Whilst I was disappointed to lose Blueberry Eve, the new title soon grew on me.
SC:
What do you like most about your protagonist, Eveliina Mikkola? And, by the way, I'm sure the readers are also wondering—how do you pronounce her name?
MU:
She has a lot of spunk, but deep down inside she's quite a softie (don't tell her I told you, though).
One thing about Finnish is that you literally pronounce every single letter. Try it and you'll see it comes out differently to what you would expect.
Elements of the novella
SC:
What do you think your readers will most enjoy reading about your antagonist, or would you rather call him a deuteragonist, Adam Carter?
MU: Deuteragonist is a new one on me, but a great word to know. I think readers will love how Adam, despite being a devout man of God, is still just a man, prone to temptation.
SC: Why did you choose a small island on Lake Sahajärvi as your location for this story? And how much of the location is true?
MU: The story had to be set in Helsinki, so I needed a setting within the city limits. I wanted to write this story set at a summer cottage as this is a big part of the Finnish culture. With the help of Google Earth, I tracked down a suitable location. And what I found was the heart-shaped island set on Lake Sahajärvi. I refer to this in the narrative.
I don't know whether there's a cottage set on this little island, but it's highly likely. We spent ten days in the south-eastern part of Finland near Savonlinna, an hour or two's drive from the Russian border. The summer cottage where we stayed had a narrow island in the middle of the lake with a few quaint cottages on it.
I modeled the cottage in Helsinki Sunrise on the Savonlinna cottage we stayed in for ten days, so it was really easy for me to visualize everything that was happening in the story.
Thanks
SC: Marion, thank you so much for telling us more about yourself and your first published novel. I can assure potential readers they're in for a fun read. Helsinki Sunrise will keep you reading, and you will enjoy some good chuckles along the way.
Watch the Helsinki Sunrise book trailer on YouTube
Watch the Passport to Romance book trailer on YouTube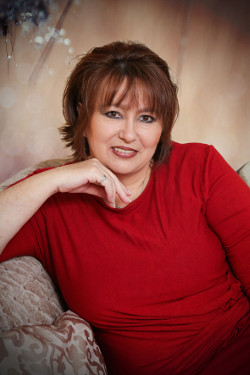 MARION UECKERMANN's passion for writing was sparked in 2001 when she moved to Ireland with her husband and two sons. Since then she has published devotional articles and stories in Winners, The One Year Devotional of Joy and Laughter(Tyndale House Publishers), and Chicken Soup for the Soul: Miraculous Messages from Heaven. Her debut novelette, Helsinki Sunrise, releases 22 August 2014 by White Rose Publishing, a Pelican Book Group imprint, Passport to Romance series.
Marion blogs for International Christian Fiction Writers and Beauty for Ashes. She belongs to Christian Writers of South Africa and American Christian Fiction Writers. She lives in Pretoria East, South Africa in an empty nest with her husband and their crazy black Scottie, Wally.
Connect with Marion:
Website /Amazon / Facebook /Twitter /Pinterest
Blogs: A Pebble in my Pocket / Foreign Affaire
Permission to use images obtained.