It's Friday Again!
Once again, I am interviewing one of the authors from our beautiful boxed set, In All Things. Today, I'm chatting to Ashley Winter, an author who was born and brought up in South Africa, but today lives in Wales. She wrote a 7-day book covering seven desires of God's Heart.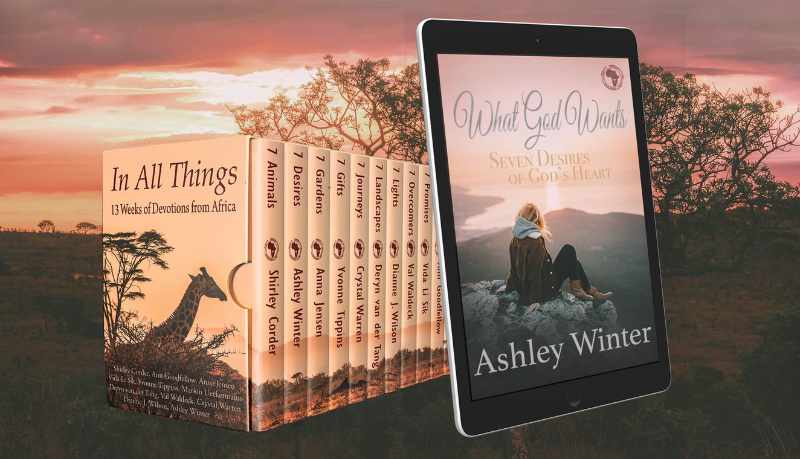 Interview with Ashley:
Hello Ashley, It's great to have you as a guest on my website. I loved having you as part of the team of authors who together wrote short devotional books based on Africa.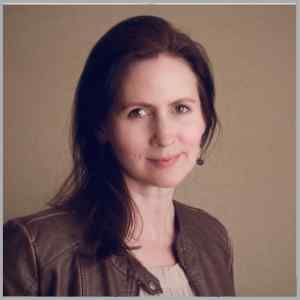 Ashley: Hi Shirley. It's great to be here. Thanks for the invitation to talk about our latest project. I so enjoyed the whole process.
Shirley: That's great to hear. I loved your theme. When I first read the title, What God Wants – Seven Desires of God's Heart, I wondered where you were going with the idea. But it is a lovely and challenging read. And your cover is incredible! If there was a prize for the best cover, you'd get my vote! What was the best experience for you?
Producing the book
Ashley: I love to create, and this project was no different in that regard. Planning, writing, designing the cover, and then seeing the finished project is always rewarding. Then working with other like-minded authors, I got to enjoy seeing their books come together and compliment mine. A lovely process.
Shirley: That's fabulous. I'm sure it wasn't all fun and easy-going though. I know it certainly wasn't for me. I had some real challenges. How about you?
Ashley: So true. I am not a non-fiction writer, so this was a challenge for me! I found selecting the chapters and then organising my thoughts into those chapters the hardest part.
Shirley: How did you find your experience working with the other ten writers? Some of them were well-published. Others were fairly new to the publishing scene, especially to e-book writing.
Ashley: That was an absolute highlight! And really—this was the reason I wanted to join in! Shirley, you were so organised, yet gracious, and made the whole process easy.
Shirley: This sort of comment constantly amazes me! It was a totally new experience for me, and I lived in fear of being blasted out of the water by one of you who had more experience in this field. You were the ones who were gracious! You just kept encouraging me and literally did everything I asked of you.
Working on a multi-authored project
Ashley, have you ever participated in a boxed set or any other multi-author project before?
Ashley: No, this was my first, but I'd love to do more in the future.
Shirley: I'm so glad this worked well for you, and that I haven't scared you off!
Shirley: On launch day, 24th October, we held a bumper Facebook Launch Party, attended by 743 people. Wow!
From all reports, it party seems to have been a resounding success. I know I loved every minute of it. Well, almost every minute! There were times when Facebook had me chasing all over the page trying to find my missing posts!
How about you? What did you enjoy most about it? Did you have any major challenges?
Ashley: I always enjoy these Facebook parties! I love the interactions with readers and the way we like-minded women can come together and find a place to open up a little bit and share about our lives. No challenges! Only fun!
Over to the Readers:
As we round off this short time together, let's ask our readers a question. Whether you've read Ashley's book yet or not, how would you answer this question?
What one thing do you think God wants of you today? Don't dig too deep. Just think of your life today, given all our current challenges, and give us an idea. What does God want from you?
Other authors in the set already interviewed:
Shirley Corder – 7 African Animals
Sunrise to Sunset- – Deryn van der Tang
Please sign up to receive regular updates from me. I promise not to spam you, and you are free to unsubscribe at any time. You will receive a copy of my 7-day book, God in the Unexpected, just for signing up.