Thank you to all who contributed to this survey.
As those of you who responded know, I am
working on an inspirational book based on stories and images of Africa. At the same time, I discovered I had credits with a photo stock company that I had to use within two days. My Scots blood would not allow these to go to waste, so I had to jump ahead and buy something I would use in the future.Opinion Stage
I tried several software programs to run a survey. None of them suited my requirements until I came to  Opinion Stage. This turned out to be ideal, and it had excellent support.
I created five polls, then joined them into a set and asked you to vote on each poll.
Each poll consisted of a choice of three photographs which could have been used as a cover background for my upcoming book. However, I wasn't committed to using one of the 15 photos. I wanted to find out, with your help, what TYPE of picture would tempt people to take the book off the shelves and read the back cover.
Categories
Each photo focused on one of three categories:
Scenic view
Animal scene
Sunset 
This was an extremely useful exercise, and I will definitely use the idea again. It showed my idea of what you would like and your idea of what you would like were polls apart. (Pun intended!)
Now, I do know there were not that many people participating (77) and hopefully next time I will be able to run one for a longer time. Nevertheless, the results were enough to show a clear trend, which is what I wanted.
Here is a reminder for you of the 5 polls you voted on: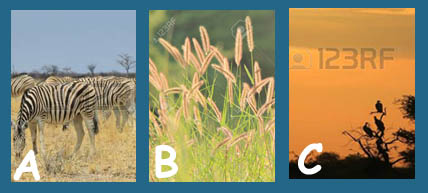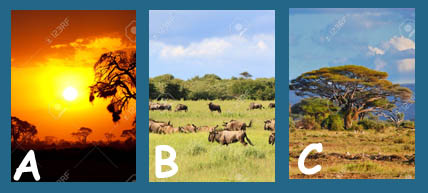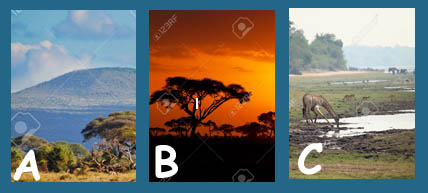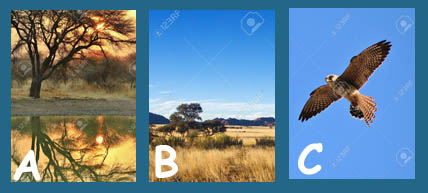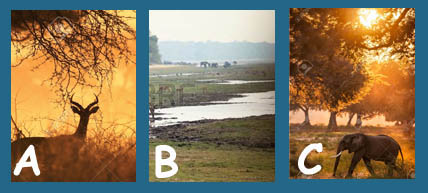 Out of a total of 333 votes, the statistics read as follows:
Scenic view, which I anticipated being highest: 17.74% preferred this type of image.
Animal scene, which I expected to be a close runner-up, scored 21.12%
Sunset came in with a high 61.8%
Out of the entire option of 15 photographs, one came out as a clear leader. The ellie with the sun shining through the trees. What a magnificent photo!
So what inspirational photo did I choose?
As I live in South Africa and have taken a lot of sunset and animal photos myself, and I also have a couple of family members who take wonderful photos, I decided not to spend my credits on this picture, beautiful though it is. I'm sure, with the help of Photoshop, I can create a photo similar to the ellie photo if that's what I decide to go with. And I can always go back and purchase it if I wish.
So I spent my credits on a photo that I can change in various ways and use, if not for this book, for another. I probably won't use it exactly as it stands, but I'm sure you'll agree it's a lovely photograph—and it is certainly one I wouldn't be able to create.
So thank you to all those of you participated. I was amused by the number of people who commented on the photo at the top, taken on my son's property in Hoekwil, South Africa.
Over to you:
Whether or not you participated in the survey, won't you tell me which, out of all the photos on this page, you would like to see on the cover of a devotional book? That includes the one on my son's property, and the one I finally downloaded. Just describe which one you like best.
Of course, if you like C best, you will add something about the picture so I can identify it, right? Yes, I knew you would.  😆