THE PRICE OF VALOR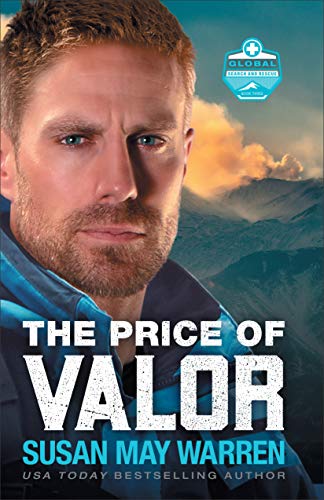 This was the first time I had read any of this series. As a South African, I do not normally jump at military or politically-motivated stories as they don't necessarily tie in with experiences in my own country. However, I thoroughly enjoyed this incredibly gripping and baffling story produced by Susan May Waren. It is her final (third) adventure in the Global Search and Rescue Book series.
THE STORY 
The main character of The Price of Valor, former Navy SEAL Hamilton Jones, is told that the love of his life, Signe Kincaid, is dead. Both of these principal characters came from dysfunctional families. They both ended up serving the government of the United States of America. Signe was actually working undercover for the CIA, a fact unknown to Hamilton Jones. After her sudden and mysterious disappearance, Hamilton is told she is dead. He, however, keeps sensing deep down that she is still alive, and that she is in deep trouble. His very instincts are to find and rescue her.
As if this is not a strong-enough premise for a gripping story, suddenly, a ten-year-old girl is thrown into the mix. She is delivered to Ham with the information that she is the daughter of Signe and Hamilton. What's more complex—she's a daughter he didn't know existed! Now his angst is increased 100%. Ham wants to defend his daughter. He is desperate to find the wife he believes is in life-threatening danger. And he wants to keep his promises to remain faithful to the country he has vowed to protect at all costs. Here you truly see the price of valor!
The one problem I had was keeping track of what was truth and what was made up for either good or bad reasons. Nevertheless, that made for a challenging and gripping read, and I heartily endorse it for readers who enjoy suspense and spy stories.
I was provided a complimentary copy of this novel by Revell & NetGalley. The opinions expressed here are completely my own and without influence.
Here's another book by Susan May Warren that you may enjoy.