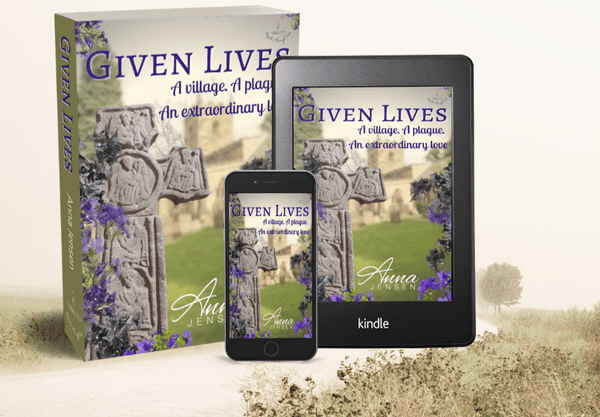 Not my Favourite Read
Historical Fiction is not my favourite read, but when the author gave me an ARC to read with a view to leaving a review, I could hardly refuse. And I'm so glad I didn't.
Welcome to the village of Eyam
From the moment I started reading, I was drawn into the lives of Kitty and the residents of the small village of Eyam. As I got to know the fictitious but very believable young woman, Kitty, and the family she stayed with, I had to read more about their story. Would they get the plague? How would they relate to others who were ill?
As more and more of the residents fell ill with the deadly pestilence, I couldn't put the book down. The village faced an epidemic, not unlike our current situation. Yet there were no antibiotics, no sanitisers or masks for sale, and certainly no thought of a vaccine.
Seeing how the residents faced this horrific scourge, and how they cared for one another while keeping their faith in God, makes for a fascinating read, all the more because of our own current pandemic. How amazing to know that the story is true – and it happened in the village of Elyam over 400 years ago.
How about you?
If you enjoy historical fiction OR nonfiction, this book will make an excellent read for you. But if you, like me, don't normally enjoy historical fiction, at least give the book a try. You may be pleasantly surprised.
Although I received my copy with a view to writing a review, I was not asked for a positive review. My opinions are entirely my own.
For an interview with the author of this book, follow this link to read about Anna Jensen.
South Africans may

buy the paperback

direct here, or from Anna's Facebook or Instagram author page.