This recipe is for the curried mince that we offered inside vetkoek as one of the snacks you were offered if you attended the launch party for our newly released boxed set of devotional books, In All things. Click here to order the boxed set. A LIMITED EDITION of 13 books for only $0.99. **LINK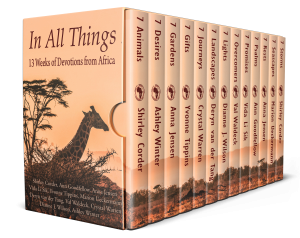 Background to Vetkoek:
Vetkoek (literally Fat Cake, referring to the method of frying in oil) is a delightful, typically South African snack. This traditional pastry both in Afrikaans and Zulu culture (where it is called Amagwinya), is basically made from flour, water, sugar and salt formed into small balls and deep-fried until golden brown.
It's usually served hot with curried mince but is also delicious with butter, cheese and jam (jelly).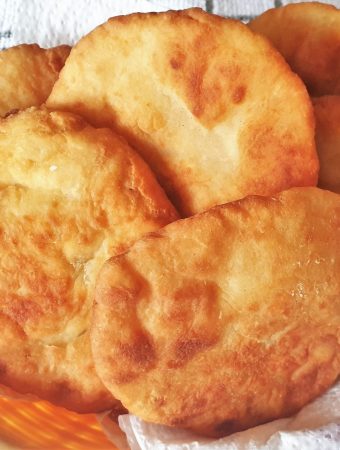 You haven't lived until you've tasted traditional South African Vetkoek and Curried Mince! Click To Tweet
To make curried mince:
Ingredients:
Beef Mince (If you're in the US, you probably call it ground beef) – Buy mince with a low percentage of fat.2 You can also use pork mince (ground pork) or half/half.
Vegetables – including potatoes, onions, celery, carrots, fresh tomatoes, chopped into 1cm pieces. Optional addition of frozen petit pois (tiny peas).
Additions – Tomato Puree, Chutney, a pinch of sugar, and salt, beef stock which you can make with a stock cube and a cup of boiling water
Oil – to brown the meat.
Spices –  a selection including mustard seeds, fennel seeds, all spice, turmeric, and ground coriander. Finally, curry powder depending on your taste. It shouldn't be over spicy, but should have a clear curry flavour.
Method:
Fry the spices then add the curried mince and let it brown. Keep stirring until the mince is brown and crumbly.
Add the onions and celery and fry until the onion softens.
Add the tomatoes, tomato puree, chutney and sugar and salt.
Once the tomatoes soften, add the carrots, potatoes and stock.
Put on the lid and allow to simmer until the mix is cooked through and juicy.
If there is too much liquid, allow it to boil without the lid for a few minutes.
Finally add the frozen peas and stir well.
Serving:
Split your vetkoek in half and fill with the curried mince. A small amount of chutney adds to the delicious flavour. Pick it up and take a large bite! Yummy!!!
Sink your teeth into this wonderful South African treat - Vetkoek and Curried Mince! Click To Tweet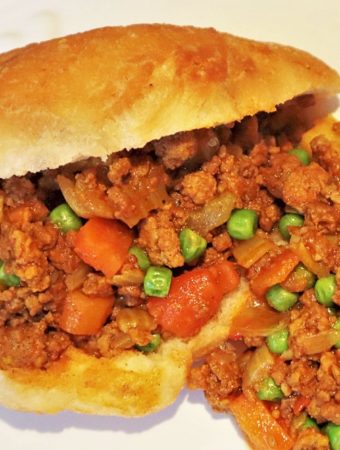 (Thanks to https://www.foodleclub.com/ for the basic recipe and images for this meal.)
Alternative option
This mince mixture can also be used as a curried mince served with yellow rice.
To make the yellow rice:
Cook rice in water and salt as normal, adding a generous amount of turmeric powder and a handful of raisins.
Serve the curry and rice with
a small salad comprising chopped onion, tomato, cucumber and green pepper.
banana sliced into rings
desiccated coconut sprinkled on top (optional).
[stextbox id='alert']Have you ever enjoyed vetkoek? If not, will you try them now? Easy to make and delicious  to the taste![/stextbox] Leave a comment below.
Don't forget to order your copy of the brand new book, In All Things!