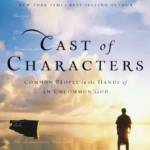 Who, or what, is the Goliath in your life?
Is Jesus encouraging you to "stand up" where you could never stand before?
How do you react to mistreatment and unfairness?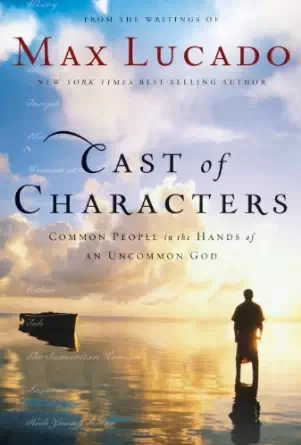 Max Lucado uses David, the crippled man, Joseph and nineteen others to encourage you in this compilation of inspiring and thought-provoking articles. They each have a message (or three) for you and for me.
In his usual inimitable style, Lucado brings his cast of characters to modern-day life. These people lived thousands of years ago, yet they faced similar challenges to those we deal with today. They are historical figures, yet they made the same mistakes we do. Lucado shows how God used their mistakes and failures to achieve great things.
We all know about Mary and Martha and their dinner party. But do you know about the ministry of Lazarus? I was challenged as I looked at the interaction of these three siblings in a new way.
I enjoyed having these characters as part of my daily readings. I worked through the study questions at the end of each chapter. This book is ideal for someone who needs encouragement in their relationship with the Lord. If God could use the weaknesses in these Bible greats, He can use even me.
Disclosure of Material Connection: I received this book free from Thomas Nelson Publishers as part of their BookSneeze.com book review bloggers program. I was not required to write a positive review. The opinions I have expressed are my own. I am disclosing this in accordance with the Federal Trade Commission's 16 CFR, Part 255: "Guides Concerning the Use of Endorsements and Testimonials in Advertising."