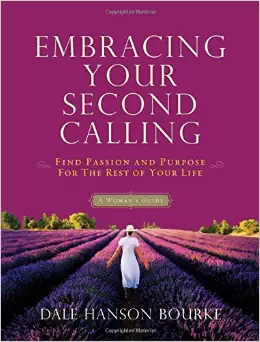 I am so glad I offered to review this book. It is one of the best I have read in many years. It's specifically for women in their "second half" of life. Dale quotes Carl Jung's statement, "We cannot live the afternoon of life according to the program of life's morning." This is what this book is all about. I am well into my afternoon of life, but hadn't spotted the shift until I read this book. Now I feel free to be me the "Me" that I've become, and allow the "Me" of the morning part of my life to relax.
I read the book in every available gap of time throughout the day and meditated on the questions for reflection while I was doing other things. I am now going back over it, taking a few pages at a time, and journaling as I go.
There is so much more to this book than just a reading book. I would love to go through it with a group of women who are in the afternoon of their lives, and Dale includes "Act"s for group discussion. Sadly, at this stage the book is not available in South Africa or I would definitely try to arrange this.
Dale also uses the story of Naomi to illustrate many of her points, which makes for a fascinating Bible Study in itself.
My only disappointment with this book has nothing to do with the author. I don't know if the publishers used a different type of material with the book cover, but the plastic covering was starting to peel off when I received the book, and it eventually got so bad I pulled it off. Not what I've come to expect of Thomas Nelson books. Maybe I was just unfortunate.
This doesn't in any way affect the book itself though, and I would strongly recommend it to women in their 40s and later. As Dale has shown me, there comes a time in our lives when we move on from our first calling. So many women seem to spend the second half of their lives trying to continue or revive the program for the first half, instead of embracing their second calling. Thank you Dale for an excellent and thought-provoking book.
Disclosure of Material Connection: I received this book free from Thomas Nelson Publishers as part of their BookSneeze.com book review bloggers program. I was not required to write a positive review. The opinions I have expressed are my own. I am disclosing this in accordance with the Federal Trade Commission's 16 CFR, Part 255: "Guides Concerning the Use of Endorsements and Testimonials in Advertising."