Last week, I said I would be introducing you to the main character of my upcoming novel.
Introducing . . .
Amanda – also known as Mandy…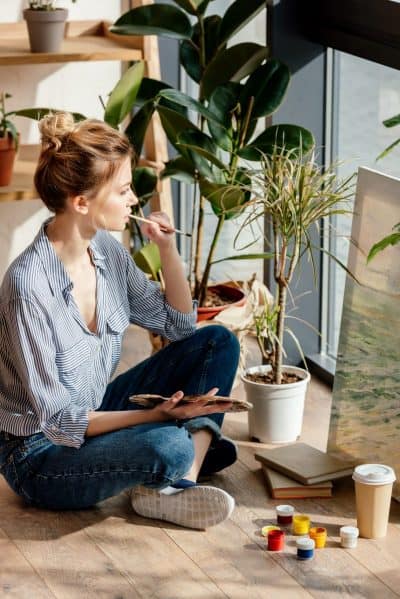 Amanda Kirkpatrick
… wins a number of awards during her spell at college where she is majoring in art. During her final year, she receives urgent news from a friend that her dearly-loved sister, Deidre, has been involved in a tragic water-skiing accident. She races to her sister's side in ICU where it soon becomes apparent that, outside of a huge miracle, her sister is not going to recover.
Where are their parents? The parents that appear to have been responsible for the accident? They haven't even contacted her, nor are they visiting their critically-injured daughter.
Mandy, as she is known by her friends, settles down for a twenty-hour vigil by her sister's side. She prays fervently to the God her sister believes in, telling Him that if He heals her sister, she will believe in Him too and will commit her life to Him. She can't help but be impressed by Owen Douglas, the newly-ordained assistant pastor from her sister's church. Does he really visit all the patients every day? She can't help wondering what a nice guy like this is doing throwing his life away to serve a God who allows accidents like Deirdre's to happen.
Where is God?
Deirdre does not regain consciousness. Owen steps forward and helps Mandy through the horrible days that follow. Her parents barely make it to the memorial service and Mandy realises she is now alone in the world—with no parents or a sister.
Fast forward several years, and Mandy commits herself to God despite His failure to heal her sister.  Her painting continues to draw accolades, and her dream is to become a full-time artist.
She falls in love with Owen and they marry.  She settles into her new life as Owen's wife in a congregation where their predecessor was a widower, and so the ladies in the church are used to covering all the tasks where female leadership is required. The congregation loves their new minister's wife, and they are happy to let her spend her days painting and producing beautiful landscapes that sell well. Life couldn't get better.
The family grows
Then the children come along, and her time is mostly taken up with nappies and feeds, walks, and games. Her art is pushed to one side, but she knows this is just for a season, and she dedicates her life to her growing family. Once they are at school, she will be able to take up her painting once more.
Then comes the move that changes everything.
New Standards for Amanda
The next congregation had been led in the past by a dedicated minister and an equally-dedicated minister's wife. They expect nothing less from Owen, and from Amanda, as they all call her. They have a list of roles they expect from their minister and wife.
Where her husband rolls up his sleeves and throws himself into the work of the demanding congregation, Mandy sinks under the pressure. Her children start to play up, and Owen doesn't understand. He's far too busy and can't understand why his wife, whom he also now calls Amanda, can't at least make an effort to meet the congregation's demands. He wants her to realise she's no longer free to be an artist. She is a pastor's wife, as well as being responsible for the children's upbringing. There is no time to pursue her youthful hobby of painting.
It's all too much
Eventually, it all gets too much for the would-be artist, and she comes to the point she just wants out. Out of the church. Out of the ministry. And yes, even out of her marriage.
Afraid she is going to make a wrong decision, Amanda follows the advice of a friend and decides to take a sabbatical. She takes off, leaving her husband to cope with the children as well as his ministry. Before she leaves, her friend gives her a copy of a book to study while she is away, saying that this would help her understand and solve her problems.
She leaves a note for her husband and suggests he gets a copy of the book himself and see if they can together sort things out. She promises to keep in touch but asks him not to try and follow her.
Questions for Amanda
Will Owen look for her? Will he get the book? When will he be able to read it when he's now learning firsthand what Amanda's life was like? How will he cope with the children, the curious congregation, and his packed schedule which he can no longer cover? How will the congregation react to the news that they have a runaway pastor's wife? Will either of them ever learn about their motivational gifts? And will Amanda—or Mandy—ever be able to return to Owen after her break?
As if the whole situation isn't bad enough, a mysterious virus that originated in China lands in South Africa. Mandy's sabbatical seems destined to be a lot longer than anticipated. What will the future hold for the Douglas family, and for the members of the Aloevlei Family Church?
Question for you:
Last week, I asked for suggestions re a name for this book. Thank you to those who offered input. I have now gone with the name:
Finding Amanda