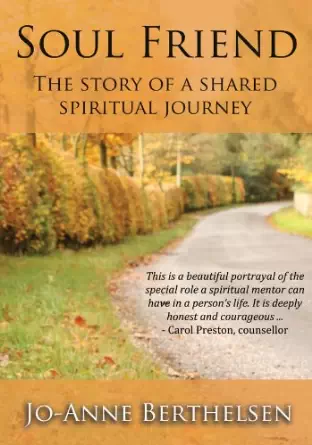 Soul Friend is an honest and intimate portrayal of the author's own journey with her wise, spiritual mentor and the warm, life-giving relationship that developed between them during their fifteen years of meeting together.
This story is written in the hope that it will inspire many not only to seek out such a spiritual friendship for themselves but also to provide such a friendship for another.Beautifully written, this honest and insightful memoir is an inspiring celebration of the ancient art of spiritual companionship. Dr. Rick LewisSoul friendship is a very under-emphasised resource of Christian discipleship, particularly for Christian leaders. Jo-Anne has written honestly, beautifully, sensitively and powerfully. 
Read an interview of the author
by Shirley.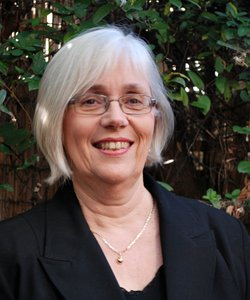 Jo-Anne Berthelsen lives in Sydney but grew up in Brisbane. She holds degrees in Arts and Theology and has worked as a high school teacher, editor
,
and secretary, as well as in local church ministry. Jo-Anne loves communicating through both the written and spoken word.
She is the author of five published novels – Heléna, All the Days of My Life, Laura, Jenna andHeléna's Legacy, with a sixth, The Inheritance, due for release in 2013. Her first non-fiction work Soul Friend: The story of a shared spiritual journey was released in October 2012. Jo-Anne loves music, reading, mentoring younger women, and sharing with community groups about writing. She is married to a retired minister and has three grown-up children and three grandchildren.