… is a pure delight to read. It is based on the author's travels on sometimes extremely rugged roads into various exotic places in southern Africa.  The book covers seven journeys, divided into fourteen days of devotional readings. Prose alternates with poetry to give an absorbing reading experience.
Anna takes us through the Great Karoo Desert of South Africa and we visit Ponta do Ouro in Mozambique. We read of more than one hair-raising encounter with wild animals in the Kruger National Park of South Africa and visit the breathtaking Victoria Falls in Zimbabwe. We read of the unfamiliar, and at times terrifying, roads en route for the Sossusvlei in Namibia and experience the iconic gravel pass and hairpin bends of the Sani Pass in Lesotho. On many of these trips, the family travel with a caravan (a camping trailer) bouncing along behind their vehicle.
This small book packs a wealth of insight into some of the most beautiful sites of Africa, as well as drawing the reader close to the Lord. I highly recommend this if you're interested in a different approach to your devotional time with God.
Rugged Roads is available as either a paperback or for an e-reader.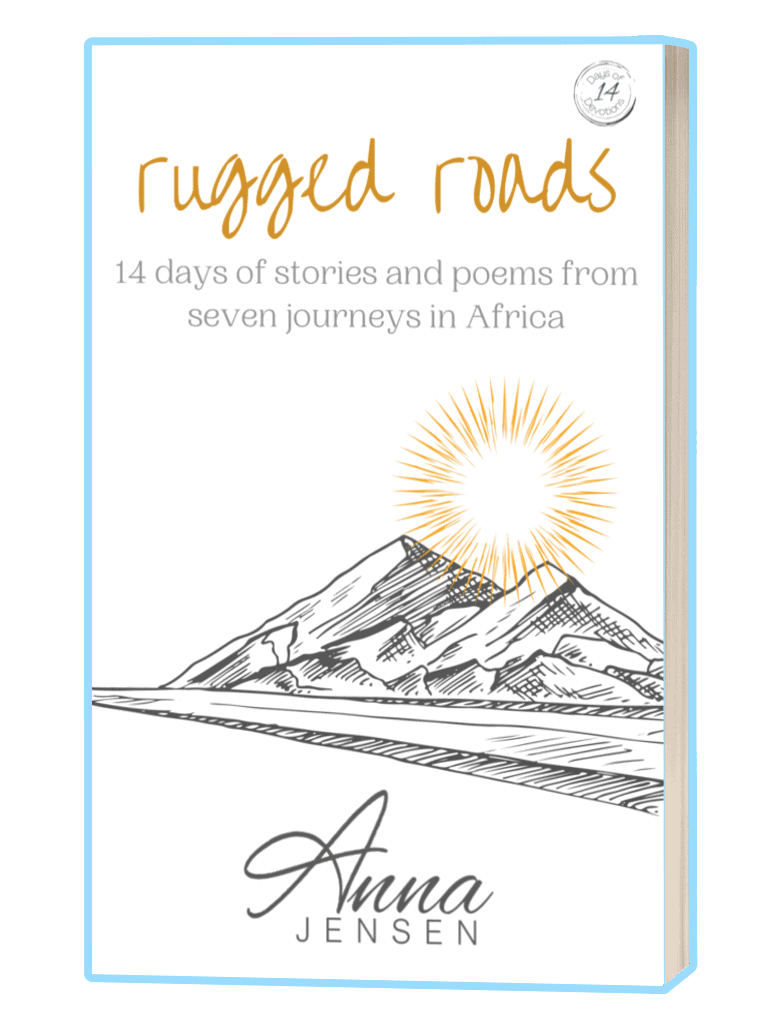 Read more about Anna Jensen here.