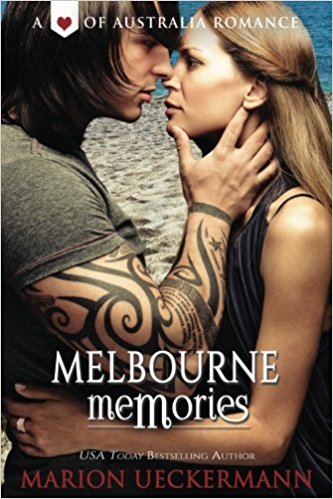 Melborne Memories: Escaping his dangerous past, former British rock star Justin "The Phoenix" Taylor flees as far away from home as possible to Australia.
A marked man with nothing left but his guitar and his talent, Justin is desperate to start over yet still live off the grid. Loneliness and the need to feel a connection to the London pastor who'd saved his life draws Justin to Ella's Barista Art Coffee Shop—the famous and trendy Melbourne establishment belonging to Pastor Jim Anderson's niece.
Intrigued by the bearded stranger who looks vaguely familiar, Ella Anderson wearies of serving him his regular flat white espresso every morning with no more than a greeting for conversation. Ella decides to discover his secrets, even if it requires coaxing him with her elaborate latte art creations. And muffins. Justin gradually begins to open up to Ella but fears his past will collide with their future. When it does, Ella must decide whether they have a future at all.
My Comment
I enjoyed reading this book, as I do all Marion Ueckermann's books. At times, I had a problem keeping track of the various events, characters and their ever-changing relationships. However, the plot is good and the story moves forward at a fast clip.
I especially loved the glimpse into Australian life. I didn't know it was possible to make good money working as a "busker." The main character, Justin, used to be a professional guitarist, but he made a mess of his life. The story tells of how, with God's grace, he was able to get back on track once more, albeit in a new country.
I was given a copy of this book by the author. I am not under any obligation to give a favorable review, and the opinions expressed are my own. However, if you enjoy a story of suspense and romance intertwined, you will enjoy this book. It is a good read.