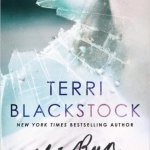 The novel If I run by Terri Blackstock lives up to her usual "scare a minute" reputation.
Casey Cox is on the run from the police. Not because of any crime she's committed, but because they believe her to be guilty, and they have oodles of proof, including her DNA all over the crime scene.
Disclosure: This post contains some affiliate links for your convenience. Click here to read my full disclosure policy.
Casey has been badly let down before by the police in the past, and she knows there's no point in talking to them. Besides, someone's out to get her—and he wants her dead.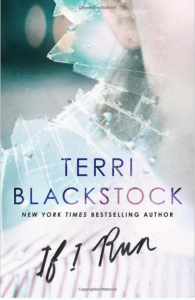 Dylan Roberts, a burned-out war veteran is hired by the police to find Casey. If he finds her, it will go a long way to restoring him to his former good standing with the law. However, the more he gets into the case, and the better he gets to know the girl on the run, the less the murder details make sense. Casey Cox doesn't fit the profile of a murderer, although she is like an escape artist on foot. There are also too many missing pieces of evidence to other crimes. Who can he believe, and how can he catch this elusive young lady?
When the two eventually come together, the questions get tougher and the decisions more life-threatening.
If I Run is a great read by Terri, one of the best suspense novels I have read for a long time, and I don't hesitate in awarding it 5 stars. You can get it here.
I received a free advanced digital copy of this novel from Zondervan publishers in exchange for my unbiased opinion. Thank you to them and to Net-Galley for making it available.
Over to you:
Have you read any of Terri Blackstock's other novels? Which ones did you enjoy? Please leave a comment below.