Dianne Wilson sits up front at the Africa Book Safari today. Read more here. Click To Tweet

Dianne at the Africa Book Safari
During the month of October, Dianne J. Wilson was one of a group of nine Christian authors who either live in Africa or are rooted in this amazing continent and teamed up for an exciting adventure. Read her interview here. Please RT
Click To Tweet
Dianne: We're going on an Africa Book Safari! Together, we will discover some of the rich, diverse colors and nuances of Africa through stories, devotions, and memoirs, all set in Africa. What's more, because we are writers, we would like to invite you all to come along with us!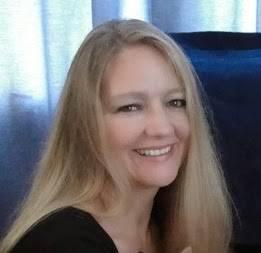 For free!
Our Safari Guide will be interviewing each of us, and we invite you to listen in as we chat about ourselves and our books.  We had an amazing time, and here's my turn up front with the Safari Guide! And here he comes!
Meeting the Safari Guide
Safari Guide: Hi! I believe you are Dianne J. Wilson, is that correct?
Dianne: Yebo! You can call me Di. And you, I presume, are going to be our Tour Leader for this great time. What should we call you?
Safari Guide: You can call me Mr. Africa!
Are you all comfortable? Please buckle up your seat-belts. Starting today, I plan to show you all different angles to this continent. Everyone, let's go discover Africa!
As our large safari landrover moves away from the buildings and heads into the wilds of Africa, Mr. Africa swings in his seat to face me.
Interview commences
Safari Guide / Mr. Africa: So, Di, tell me a bit about yourself. Have you always lived in Africa?
Di: Africa born and raised! Born in Kempton Park, I grew up in the sprawling metropolis of Boksburg. Just kidding, it's actually more of a 'dorp'. We moved to East London (the South African version) when I was 19 years old and we've been here ever since. I've never been one to move around much.
Mr. Africa: And what family do you have?
Di: Hubby and I have three daughters. The eldest is currently doing her 3rd year at Stellenbosch University. My middle child is finishing her 1st year of beauty therapy (yes, I do get free treatments…) and our youngest is 12 and still in Primary school.
Mr. Africa: Di, did you always want to be a writer? Or what prompted you to start writing?
Di and Writing
Di: My English teachers at school loved me. I used to get full marks for creative writing all the time. I started a writing course via correspondence when I was working, but I never finished it. It did gain enough skill to write for South African magazines as a freelancer.
I soon realized that I was hankering after doing what God had created me to do. I saw an interview on TBN with Ted Dekker and he spoke of Jesus as the ultimate fiction author as He taught using stories. That blew my mind and within two days, I'd be given the plot and characters for my first novel – Shackles. That one took a long time to write and never landed a publishing contract. It did open doors for me with an acquisitions editor at Pelican Book Group who said she loved my writing, but the structure of the book was wrong for them. She gave me a detailed list of everything that needed fixing, so I wrote my second novel, Finding Mia, with her advice in my head. Pelican accepted that for publication and I went on to publish another 3 books with them.
Mr. Africa: What genre do you write in, and why?
Di: I've written romantic suspense, teen / YA urban fantasy and my current work-in-progress is contemporary woman's fiction with a dollop of humour. I think I may have found my niche with this one.
Mr. Africa: What book are you going to be sharing with us during this safari? Tell us a little about it. What inspired this particular story or topic?
About Shackles
Di: I'm sharing Shackles. It takes place across a few locations in South Africa – most of them places that are familiar to me. Firstly, East London in the Eastern Cape – this is currently our home. It is a coastal city half-way between Gauteng and Cape Town. Portions of the story happen in Stutterheim – a gorgeous jewel of forests and waterfalls with the Gubu dam at the heart of it, a perfect place to go hiking. Parts of the story happen up in Gauteng where I grew up, as well as the vast farmlands one travels through between the three other places.
My inspiration for this story came from scripture – 'Then you shall know the Truth, and the Truth shall set you free.' John 8:32
This is the blurb … Jason is not the kind of guy you would want to take home to mom. He's foul-tempered, a bit of a womanizer and has a conscience that has been collecting dust for years. All that is shaken up though, when he unearths a package of carefully preserved love letters and a portrait while diving off the coast of Africa.
So many unanswered questions, the letters snag something inside of him. Intrigued despite himself, he begins to unravel the mystery caught up in pages. He finds himself tangled up in the life of a girl he's never met… a girl who is in desperate trouble.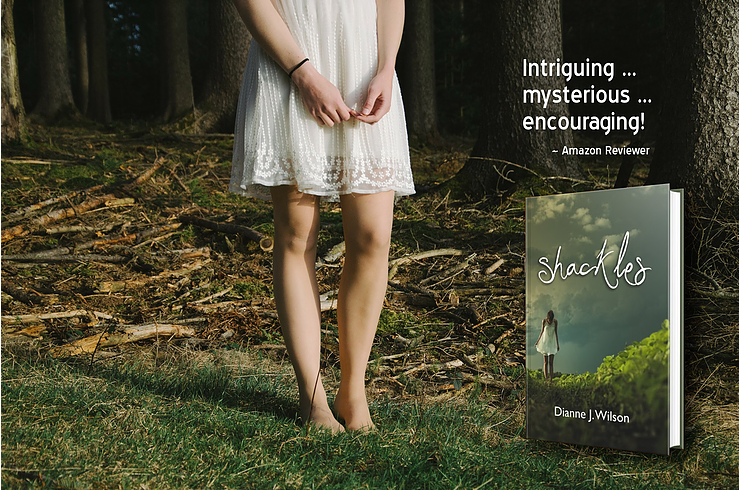 Mr. Africa: Di, it sounds exciting, and I'm looking forward to reading it myself. You obviously have a deep love for this land. What in particular makes Africa so special for you?
Di: Life in Africa isn't easy, but our people rise to challenges with bravery, grit, and joy that inspire me. There's something about living free in the face of hardships that strips away anything fake and leaves the genuine behind. Even with all its brokenness and challenges, our country is beautiful! With everything from stunning beaches, forests, mountains, deserts … you name it, we have it. I love our country. I wouldn't want to be anywhere else.
Mr. Africa turns off the landrover's engine and points.
Dung Beetle on the road!
Mr. Africa: Everyone, if you look carefully you'll see there's a dung beetle crossing the road. In Africa, these goggas are always given right of way. They are considered keystone species because they help decomposition, seed dispersal, and they help control the number of vertebrate parasites in grazed habitats.
The dung beetle slowly crosses the road backwards, balanced on its front legs and using its back legs to expertly maneuver the perfectly round ball of dung.
Mr. Africa checks if anyone wants to eat after watching fresh dung being rolled across the road. Nobody seems too bothered, so he takes out refreshments.
Mr. Africa: This seems like a good time to swap out who rides shotgun. Perhaps one of the other authors can join me up front.
Di, which do you prefer? Coffee or tea? Sweet or savory?
Di: Tea please, regular tea – not Rooibos. No sugar, just some milk. Enkosi. A piece of droëwors will do as a snack for me. I love the spicy flavor of dried beef sausage.
Changing places
I'm loving being with you all. Please, everyone, stay in the vehicle and visitors, feel free to pop in at all the watering holes, um I mean, blogs! I'll be posting one a day over the next few days.
CLICK HERE  to read the original interview with Dianne on her own website.
Previously published in this series:
Chatting with Shirley Corder
Introducing Marion Ueckermann and her Book on the Cape Winelands
Authors on the Africa Book Safari
Lynnette Bonner sits up front on the Africa Book Safari
Lisa Harris – and her Christy-Nominated Thriller
Africa Book Safari Visits the Great Wildebeest Migration
Meet Greg MacKinnon and his Christian Suspense Novel, Closure
Don't forget! Random prizes being offered for comments through the interview posts.
[stextbox id='alert' bgcolor='f26422′]So for today: Dianne's book is set in locations familiar to me. Can you think of any books written in locations known to you? Does it make a difference? What do you think?[/stextbox]