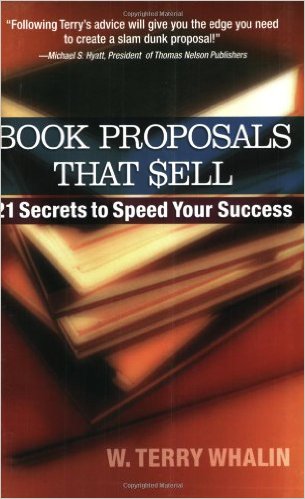 Question: Everyone says it is easier for an unpublished writer to break in with nonfiction vs. fiction? Is it only easier to break in with nonfiction if you have speaking engagements that will result in sales? I've always thought, "Who would buy my nonfiction? I'm a nobody without a degree, without a famous husband or friends and without an enthralling life." But everyone says it's easier to break in with nonfiction so I thought they meant that even if I'm a nobody, if I can speak to a "felt need" I can sell books.
Answer:
Here's the story about nonfiction–you don't have to have a degree or anything to write nonfiction–you do have to be able to write. And with a nonfiction book proposal–shaped in the expected format with the expected elements (something I'm teaching two extensive workshops on this year–in Florida and North Carolina), then you can break into the traditional book market–with the right idea.
With fiction, you need to be great (many aren't–just look at all the stuff in my office I need to reject this coming week if you want a visual), and it has to be a complete manuscript (so I know that you know how to end it–unless you have published a number of fiction novels). I've been writing an ebook that I plan to launch soon which will have the inside scoop about nonfiction book proposals. I've about got the cover designed and everything in place–called: Book Proposals That Sell–21 Secrets To Speed Your Success.
If you want to read a fascinating writing book, get a copy of (excuse the title–it's the real title:) Damn! Why didn't I write that? subtitled: How ordinary people are raking in $100,000.00 …or more Writing Nonfiction Books & How You can Too! by Marc McCutcheon (Quill Driver Books) 2001.
I didn't get the zeros wrong on the subtitle–it's 100K (a hundred thousand). The book is simple reading and fascinating. Maybe it will be a huge boost to your confidence level.
Look at devotional books–nonfiction–and no degree or experience necessary other than a heart after God–and I wrote two of them which sold over 60,000 copies EACH. I wrote these books as a work made for hire–but I think I made $5,000 on each book and wrote each manuscript in a two-week period. That's $10,000 in one month that I made on those projects which is plenty from my vantage point. They are beautiful devotional books–no longer in print–Lighthouse Psalms and Love Psalms. It's not rocket science and you could do it too.
Another area to consider as a writer is collaborative nonfiction. It's where you are the writer (credentialed or not–if you can write is all that matters) and you hook up with a personality or expert to sell the book. Your co-author does all of the book promotion and has the story content for the book. You do the writing, get paid and go on to the next book. A number of writers make a substantial living every year from writing these types of books. It isn't required that they have a degree or a particular background–just the proof that you can write in a particular situation. It's all that is going to count for the publisher.
I encourage every writer who wants to have a book published to learn how to write a nonfiction book proposal then begin marketing that proposal to publishers or agents and get a nonfiction book contract. Then write the book.
__________________________________________________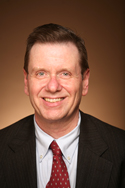 W. Terry Whalin understands both sides of the editorial desk–as an editor and a writer. He worked as an editor for Decision and In Other Words. His magazine articles have appeared in more than 50 publications including Writer's Digest and Christianity Today. Terry has written more than 60 nonfiction books and one of his latest is Book Proposals That Sell, 21 Secrets To Speed Your Success(Write Now Publications). See more about Terry at:www.right-writing.com/whalin.html. For more than 12 years Terry has been an ECPA Gold Medallion judge in the fiction category. He has written extensively about Christian fiction and reviewed numerous fiction books in publications such as CBA Marketplace and BookPage. He is the former Fiction Acquisitions Editor for Howard Books and creator ofwww.right-writing.com. Sign up for Terry's free newsletter, Right Writing News.
© 2008 W. Terry Whalin