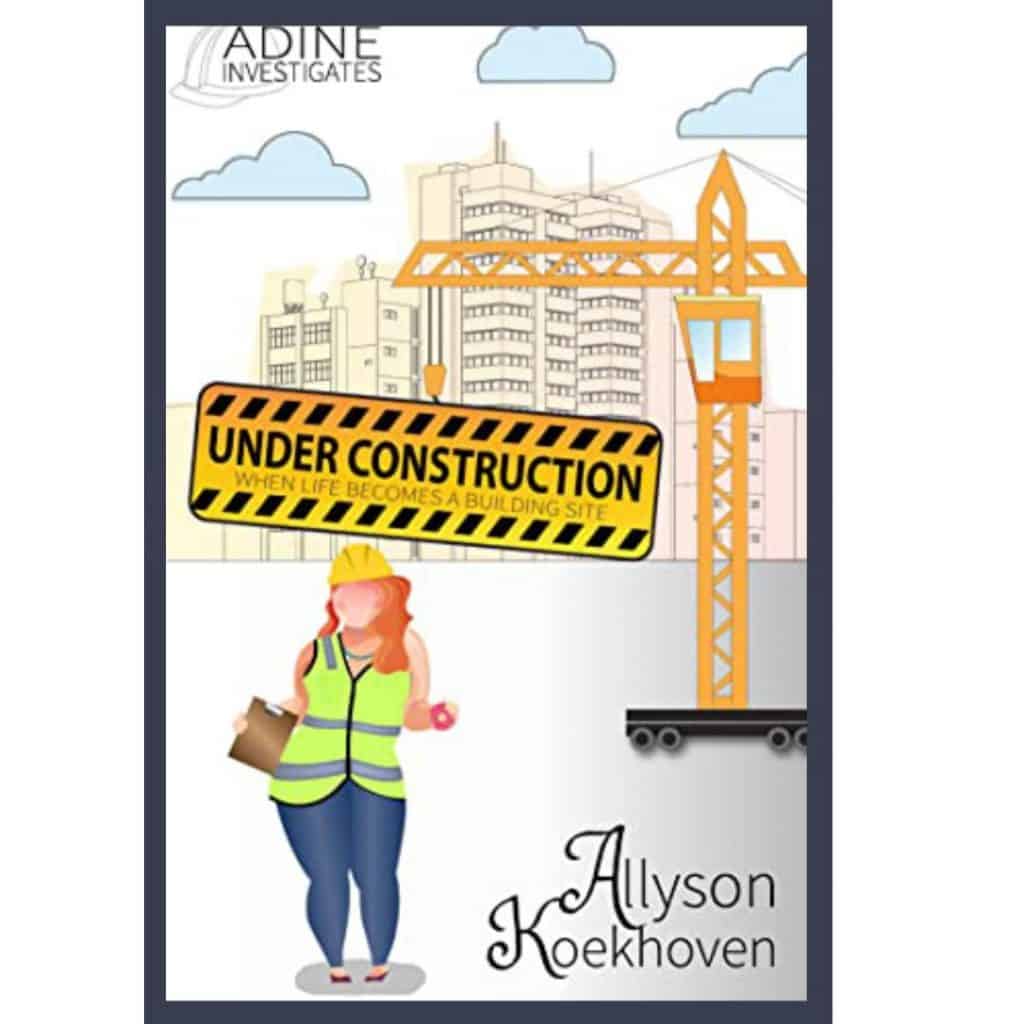 The Story of Under Construction
FRESH OFF THE PRESS! Allyson Koekhoven's debut novel, UNDER CONSTRUCTION makes for an entertaining read. http://books2read.com/underconstruction Click To Tweet
I enjoyed reading this book! The main character, Adine, was an entertaining character that often had me chuckling out loud by the ridiculous misunderstandings. Under construction was not just the name of a book for her.
Her main problem is a weighty issue, and her new boss seems determined to make her life miserable and threatens her future. An unwanted family visitor further complicates Adine's efforts to sort out her life, and Ms. Koekhoven's sense of humour shines throughout. 
Book Blurb as Seen on Amazon
Adine du Toit's comfortable life is thrown into turmoil, creating a weighty problem that could force her to choose between the two loves of her life.
Her new boss seems determined to make her life miserable. An unwanted visit from a family member makes her question long-held beliefs.
Old friendships are threatened; new friendships tested.Will Adine be chased by shadows forever?
Recommendation
I recommend this book to anyone looking for a light, easy read that will both entertain and amuse. It is available NOW at Amazon. 
This book is the opening story in a series and I look forward to reading more about Adine, especially as she takes on the role or detective. 
I received a complimentary copy of this book from the author to read for review purposes, but she did not ask me to say nice things! The thoughts expressed are purely my own.  Thank you Ms. Koekhoven for introducing me to Adine.