Out of the Shadow
When I started this series, Out of the Shadow, I wanted to take a look at some the women in the Bible who are commonly seen "under the shadow" of another person or location. Hence it is not Out of the Shadows, but only one shadow. Although they are often well-known names, you will find it surprising how little you actually know about these women.
Note:
The order of books has changed to run chronologically. Book 2 is now Eve, then the two Miriams, and Book 4 is Naomi!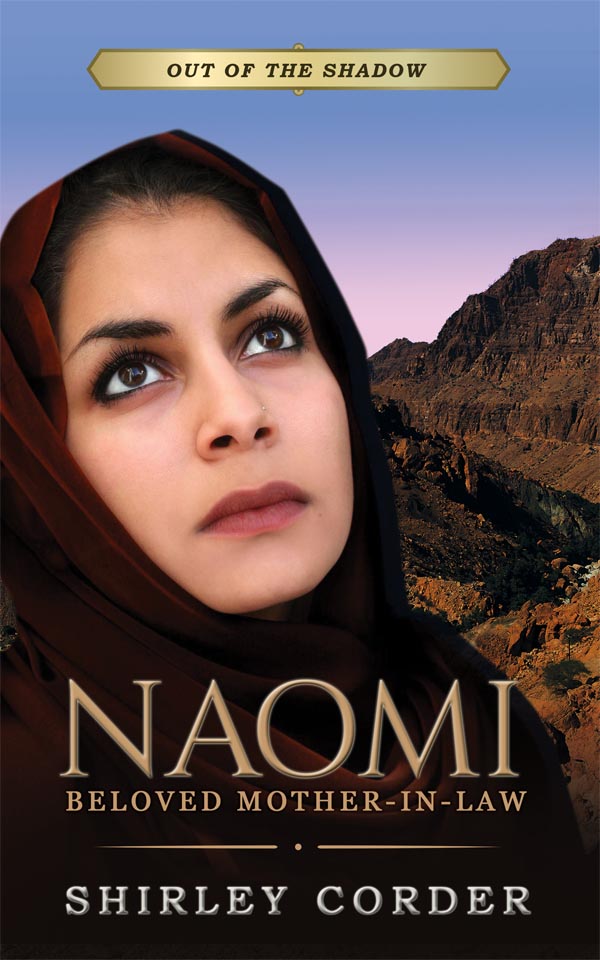 Book 1
Book 1 of the series is Naomi, Beloved Mother-in-Law, who lives under the shadow of her daughter-in-law, Ruth. Her story is contained in the Old Testament book of Ruth, yet that book begins with Naomi's story and ends with Naomi's story. If it hadn't been for the bravery of Naomi, Ruth would not have converted to Judaism, moved to live among God's people, and ultimately become part of the lineage of Jesus Christ.
Moved from her home to God's "scrub bucket," Naomi lived for years in a foreign and idolatrous land. She experienced several devastating losses before she made the first of a number of huge decisions.
Written in creative nonfiction, the story stays close to the biblical story, but is brought alive in a way that will help you identify with Naomi. Just as this lady of old faced life-changing decisions, so we too can face threatening situations trusting in Naomi's God.
If you have read this book, please consider leaving a review on Amazon for me. Thank you.

Book 2
The next book in the series is Eve, Mother of All.  Of course we have all heard of Eve, the very first woman who was created in God's own image. She lived in a beautiful garden, the Garden of Eden, and she was married to the first man, Adam. Remember her? She lived a perfect life in an idyllic setting.
Unfortunately, it didn't last long.  As she's drawn out of the shadow of the garden we find a real flesh-and-blood woman; the first wife, the first woman to give birth, the first woman to hold a newborn baby in her arms and ask, "Now what?"
Again, if you've read this book, please leave a review on Amazon. Thank you.
Book 3
Next up is Miriam, Devoted Sister. I'm sure we all know about Moses, the baby rescued from the bulrushes alongside the crocodile-infested River Nile. We no doubt also know the story of Miriam, the little girl who bravely faced the Egyptian princess and suggested a plan that would save the life of her three-month-old baby brother. But what happened to the little girl as she became a woman living in a nation under slavery?
As we draw her out of the shadow of the baby in the bulrushes, we learn that she grew up in Goshen, at a time when her people were slaves to the wicked Pharaoh. Her parents were Godly people who not only taught Miriam about the God of their forefathers, they instilled their faith into their little boy who would leave them at the age of three to grow up in the Egyptian palace.
Miriam, Devoted Sister, ends at the point when the Hebrew nation gather at the border of Goshen,  about to embark on their amazing venture: the journey to the Promised Land.
Once more, if you've read this book, please consider leaving an honest review on Amazon for me. Thank you.
 Book 4
When I first set out on this journey with Miriam, I wondered if I would find enough information to fill an entire book. Imagine my surprise when one book became two.
And so the 4th book in this series is Miriam, Gifted Leader. This takes up Miriam's story at around eighty years old. Yet, as we will see, this was no fragile, elderly woman. She had far more energy than I have, and I imagine more than you. About to embark on an incredible journey that would take the rest of her life, she faced adventures and horrors of terrifying magnitude. Throughout that time, she showed herself to be a gifted leader in a time when women were not regarded as capable of taking the lead.
This story commences as the previous book ends. The Children of Israel gather at the exit from Goshen, about to embark on the journey of a lifetime. I invite you to pick up your bundles and get behind our leaders as we prepare to take our leave of Pharaoh, the Egyptians, and the life of slavery. We will follow Miriam as she steps out of the shadow of her famous brother, Moses, and becomes a true leader in her own right.
As before, if you have read this book, please will you pop over to Amazon and leave an honest review? Thank you.
So who next?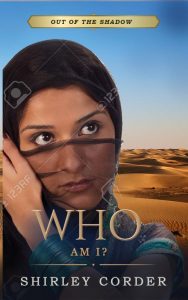 And so in four books, I have covered three characters. Many have asked me, "Who next?" We will be taking an in-depth look at another lady out of the shadow (there are plenty!) and continue with the series. This lady was another slave, but in a very different type of shadow.
I am also in the process of compiling a book of 365 brief devotional messages based on some of the women of the Bible.
[stextbox id='alert']Which would you rather read first? Tell me in a comment below.[/stextbox]
If you want to be among the first to know about Shirley's new books, please leave your name and email address below. I promise you will not receive heaps of spam or lengthy newsletters, and you can unsubscribe at any time.