Here's another book to keep you laughing from the writers of Chicken Soup for the Soul.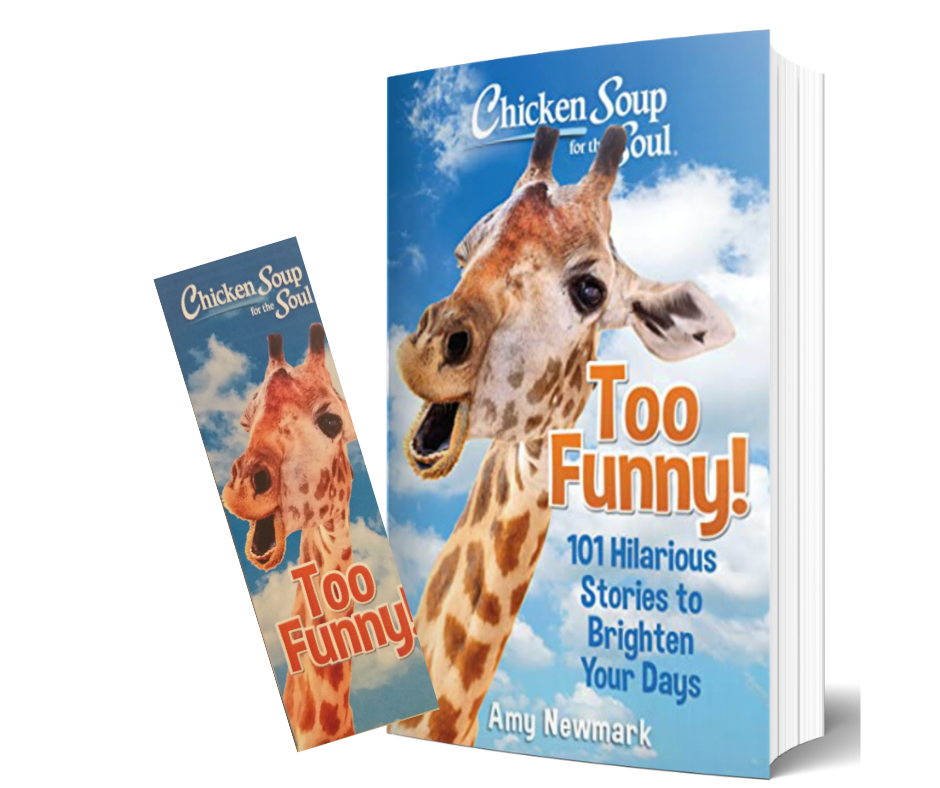 I'm thrilled to be able to announce yet one more Chicken Soup for the Soul book to keep you laughing and put you in a good mood.
Authors from across the world, (including Mwa in South Africa) have contributed to these 101 personal storied that tell of mishaps and misdeeds of everyday life. A big thank you to Amy Newmark, the editor who compiled this delightful book.
The series of Chicken Soup books include stories from people of all ethnicities, nationalities, and religions. Each story is guaranteed to keep you laughing.
My Story
Two years ago, I applied for an online blogging position. All went swimmingly, and it seemed I would get the job. Then suddenly . . . disaster! Read the story under the heading, The Unnnnecessary Lineup. When I read it now, I find myself laughing. But at the time? Let's coin a phrase from the Queen of England and say, "We were not amused." Thanks to the grace of God, our cockatiel who stars in the story, survived to fly another day. This story is number 39 in the 101 books.
Nine Sections to Keep You Laughing
The book consists of nine sections. Here is a quick look into what it contains:
~That Was Embarrassing~ including What Not to Carry Through Airport Security, by Ree Pashley who lives in Tanzania, East Africa
~I Can't Believe I Did That~ with the story, Lip Balm Addict, by Pat Solstad, 81-year-old resident of Woodbury, MN
~Mistaken Identity~ including The Great Grandpa Exchange, by Annette M. Clayton who writes books for kids
~These Modern Times~ with The Accidental Catfish, by Diane Stark, a frequent contributor to Chicken Soup
~Not What I Meant~ Granny on Wheels, by Jeanie Jacobson who has often been published in Chicken Soup
~Domestic Disasters~ The Lowly Horseradish, by Margaret Nava
~Happily Ever Laughter~ The Towel Protocol, by Marty Anderson who lives in British Columbia, Canada
~Laughing at Ourselves~ Aging Gracefully? Not Me, by Jody Lebel, an author living in the States
~I Kid You Not~ My First Day as a Substitute Teacher, by Chris Orlando who continues to help students navigate their school lives
~Family Fun?~ The Last Laugh, by Marya Morin, a freelance writer living in the US
Also Available in Kindle Format
Both paperback and eBooks are available at Amazon.com. Click on the link to get the book that'll keep you laughing!