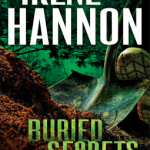 I was excited to receive Buried Secrets, the first in the Men of Valor series, by Irene Hannon. I loved the cover and the title begged me to stop everything and read the book.
The prologue begins with a bang. It was meant to be a joyride. No one was supposed to die. As soon as I read these words, I knew I was in for a great read.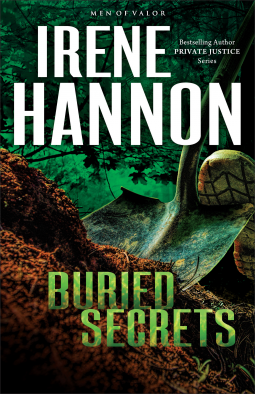 Years after the event described in the prologue, police chief Lisa Grant and detective and former Navy-Seal Mac McGregor join forces to investigate the discovery of a buried skeleton in an unmarked grave. The plot is well thought out, and the story is well told. As a result of the prologue, it is pretty obvious who the culprits are, and it's only a matter of the detectives solving their case.
I admit to being a bit disappointed with this book. The suspense was there, and the story gripping, but I found the romance angle overplayed. Instead of being a thriller with a touch of romance, I felt it was more a romance story with a touch of suspense.
It is great to have strong Christians as characters, but the attraction between the two main character was too "in your face" for my liking. Despite a promising "bad start" when they first meet, they almost immediately find the other to be irresistable. I would have preferred this to be less obvious, especially in the beginning, and their relationship to have faced more of a challenge.
Despite these short-comings (which are my own opinion) the book is a good read and I would recommend it to others who enjoy Christian romance in a suspenseful setting. I've given it four stars.
I received a free advanced digital copy of this novel from the publisher through the "Revell Reads" program in exchange for my unbiased opinion. Thank you to them and to Net-Galley for making it available.