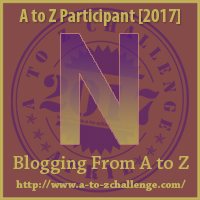 Disclosure: This post contains some affiliate links for your convenience. Click here to read my full disclosure policy.
Today we are continuing with the A to Z Blogging Challenge as we look at a topic which is as relevant for the writer as it is for the mom who wants to keep in touch with her far-flung family, or perhaps build a heritage to pass on to her children when they are old enough to be interested in their family roots.
The same principles apply whether you are looking to build your blog as a writer or you are writing a family blog. You want to draw people in to your material, to hold their interest, and to be topical. So
N is for Nuggets and Newsletters.
Here are a number of suggestions for getting a good email newsletter that will stand on its own as well as drawing readers (or family members) to your blog material as well. read more