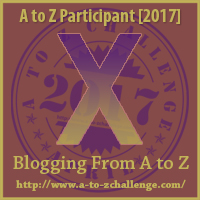 Disclosure: This post contains some affiliate links for your convenience. Click here to read my full disclosure policy.
We're nearing the end of the alphabet and the A to Z Challenge. We're into the tricky letters now, but today I thought we'd look at 
X is for X Factor
How good were you at maths (or math) at school? Let's start with a maths challenge. 
9 – X = 6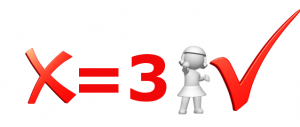 I'm sure you didn't need a calculator to work out the answer.
This X stands for 3. Change the X into 3 and you have 9-3=6.
And that is correct. If you got it correct, I'm proud of you. But if you were wrong, write out X = 3 100 times before bed tonight. 🙂 
So what on earth does this have to do with blogging?