A Fruitful Hobby
Many years ago, I made cards as a hobby. I ran a small card-making group within the church, called Cards 4 Luv.
Once a month we got together to create cards especially for a place of safety in a neighboring suburb. Our goal was to show love for the children who had been removed from their homes for different sad reasons.
Once a month we posted off a card to each child in the home, just to tell them we loved them. They mattered. Life might suck for them right now, but God loved them more than they could imagine—and He had a plan for them.
We signed each card, "Your secret friend."
We never met any of the children, but I was in frequent contact with the lady in charge. She would phone me to say a child had gone home, or a new child had arrived and give the details. One of us would immediately send of a ready-made card to the new child welcoming him or her to our list and telling them to expect a card each month.
The housemother would also tell us if a child was sick or needed a cardie hug from our Cards 4 Luv store, and we would send a card off immediately. We all sent them cards on their birthdays, so they had about 6 or 7 cards in their post alcove on their special day.

A New Look at Cards
Recently, I took up card-making again, but purely as a hobby. I'm part of a bigger group of ladies that meet once a month, and sometimes on a Saturday in between. We learn a new technique each month, so I'm constantly working at improving my craft.
It is a source of amazement to me how we all follow the same instructions, cut to the same dimensions, use similar tools, and yet we come out with such a selection of lovely but different cards.
Isn't there a lesson here for us? God has made us using the same techniques. He's given us the same body parts. We all have the same organs (unless we've had some removed of course!) and the same material keeping them all together. We call that skin. Some have black skin, some brown, some yellow, some white . . .
We have different hairstyles and texture, some from birth and some through bottles or salons. Although we were all made the same, we all look so different.
We react in various ways to situations, and we communicate with different mannerisms.
We differ from other animals in the way we handle our emotions.  A word (or card) of love or encouragement helps us feel good. A harsh word or action causes our feelings to plummet.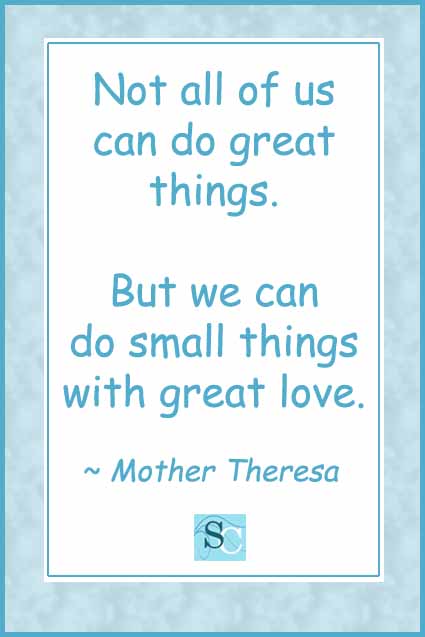 Sometimes those of us in the card group mess up one of our creations. The temptation is to stamp our feet and throw the offending article in the trash. But we know that sometimes out of our mistakes can come something beautiful. So we cut, trim, add or subtract to the card, and in no time we have produced something we are truly proud of.
Words of Love
What will you do with your words (or cards) today? Is there some way you can use them to build up the people you have contact with? Will you pass on positive messages of encouragement to them?
Will you pay special attention to the unlovely person, the unhappy teenager or the angry older lady? See what you can do to sweeten their day. You may be thrilled with the outcome of your efforts.
Think for a moment. Do you make cards? Would you be able to give some of your Cards 4 Luv  to someone who needs a cardie-hug?
Whatever your interests, what can you do today to bring joy or show love to someone you'll be in contact with? I'd love you to type a suggestion in the comment section below.
You might also enjoy:
Desert Road
Wonderful World
Even Elephants Communicate