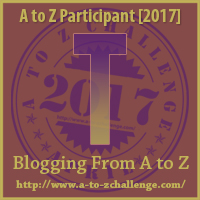 Disclosure: This post contains some affiliate links for your convenience. Click here to read my full disclosure policy.
Have you ever given a blog post (or a book!) a title which sucked? I have. And it shows up almost immediately in the stats. The title doesn't appeal. So no-one wants to read the post / book.
It's a common expression, you don't sell a book by its cover (see K is for Kindle where I refute the idea) but I'd like to take that one step further. Not only does the picture on the cover (or at the top of your post) count, so does your title.
If the title doesn't grab your potential readership, no one will read it.
It's that simple. You need to create tempting titles that will draw readers to your blog.
Follow the suggestions in this series, whether you are an author, an entrepreneur or a family scribe, and you will build a better blog than you've ever imagined . . . but use an empty title and no one will come visiting.
I researched this topic before I started to write, and I was amazed to read some of the comments. For example:
'On the average, five times as many people read the headline as read the body copy. When you have written your headline, you have spent eighty cents out of your dollar.' David Ogilvy on Writers Write.

"We spend an average of 30 minutes per title in search of the absolute best wording." Content Marketing Institute

I sometimes deliberate over titles for 30–60 minutes before settling on one that works. And I often go back and change them. Jeff Goins read more