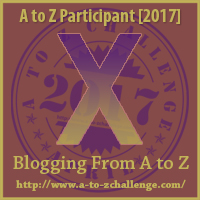 Disclosure: This post contains some affiliate links for your convenience. Click here to read my full disclosure policy.
We're nearing the end of the alphabet and the A to Z Challenge. We're into the tricky letters now, but today I thought we'd look at 
X is for X Factor
How good were you at maths (or math) at school? Let's start with a maths challenge. 
9 – X = 6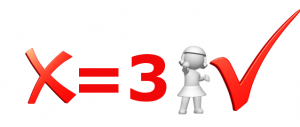 I'm sure you didn't need a calculator to work out the answer.
This X stands for 3. Change the X into 3 and you have 9-3=6.
And that is correct. If you got it correct, I'm proud of you. But if you were wrong, write out X = 3 100 times before bed tonight. 🙂 
So what on earth does this have to do with blogging?
My dictionary defines X factor as
"an unknown or hard-to-define but important special property."
Google™ describes it as "a variable in a given situation that could have the most significant impact on the outcome."
Hmmm. What does that say about the tradition of abbreviating Christmas to Xmas? Do we really worship an "unknown or hard-to define" person at that time of year?
Let's get back to blogging.
If you want to really build a better blog this could be key.
Does your blog have an X factor? Find out here. #atozchallenge
Click To Tweet
What is your blog's X factor?
What is the variable on your blog that will influence the most people and draw them to your blog?
If you try to imitate another blog like one you've seen on the Internet, you're not likely to persuade your readers to keep coming back, and you won't have any sense of satisfaction.
Why?
Because it's missing the X factor.
It may contain the original blogger's X factor but that won't suit yours.
You need to produce a blog unlike any other. And the only way you're going to do that is to use your own unique voice.
And that is what this series has been all about.
You obviously can't implement all the suggestions at one go. So look through them and choose the one that excites you most, then work on that over the next few posts before trying another one. 
Go to Inviting Images and turn out the best illustrations you can.
Time to give your post a title? Don't be satisfied with the first name that comes to mind. Study 20 Ways to Create Tempting Titles, and come up with something creative.
Wondering what to blog about? Get new ideas from Joy of Journaling and Virtue of Value.
If your blog is aimed at writers or at book-lovers, do more reviews, or interviews of the authors. After this challenge is over I'm going to be interviewing the protagonist from a novel. I'm sure many will find that intriguing.
Make sure you advertise your review or interview on Twitter, Facebook and other Social Media. Authors of the books as well as their fans will want to re-tweet or share these posts, and they will hopefully come and visit your blog.
If you're writing a family blog, how about recommending good family-style books or including trailers for good family-appropriate films? You could also give tips on how you got your toddlers to eat their veggies, or some easy recipes the kids could try out.
It takes time to build a successful blog.
It takes time and dedication to build a better blog. #atozchallenge
Click To Tweet
You may not see a huge improvement in a few days. But as you work through the suggestions in this series and personalize them to your own unique style, so your blog will start to stand out from others.
After you've been working on your blog for a few months, take a few hours and study your statistics.
Which blog posts drew the most visitors?
Which had the most comments?
What made the difference?
Did you promote them the same way?
Is there something you can learn from this information and put into practice on your next post?
Returning to our definition at the beginning, all the facts you collect and the information you share are likely to be available elsewhere. They are the knowns. You need to now add the unknown, the X factor that will change the presentation.
And that is totally unique.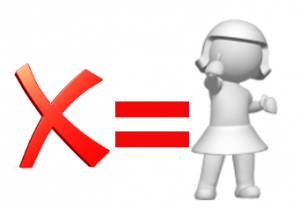 The X factor is you.
It is partly your personality. You're unique remember.
It includes your voice and the way you word your points.
Also your attitude and how you approach your reader.
Your approach to the topic may be different to other posts.
The way you put the information together and present it to your admiring public!
Over to you:
This was more of a cheering-you-on post than providing your with more knowledge. I'm sure your brains are already spinning from all the information given during the last weeks. Hang in there.
Choose one thing out of the whole series and concentrate on that.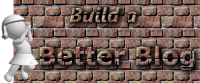 What sentence stands out for you in this post? What can you do to develop your X factor within your blog?
Please share in the comment section below. I love hearing from my readers. Leave a live link in the text and I will get back to you.
 FURTHER POSTS TO READ:
Dogged Determination

Eager Enthusiasm

Fact or Fiction

Harnessing Hashtags

Interesting Images

K for Kindle and KDP

L is for Live and Learn

M is for Marketing Methods

N is for Nuggets and News

O is for Ongoing Opportunities

P is for Plan with Purpose

Q is for Quest for Quality

R is Regarding Research

S is for SEO Strategy

T is for Tempting Titles
Special offer on Kindle Publishing Made Easy, a hands-on course. Expires end April. #atozchallenge
Click To Tweet