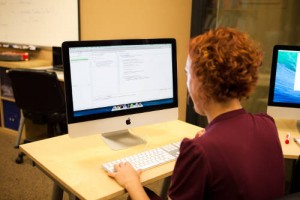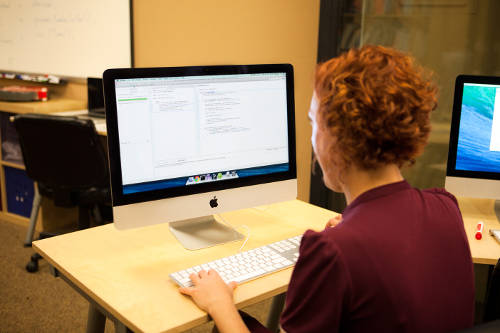 It's amazing to think we're into the third week of the year already.
By now you have probably posted at least one if not many posts to your blog. Have you stopped to consider the question, Who reads my blog? Does it have a clear focus?
Who are you writing for?
Whether you write for a blog or for a publication, how well do you know your readers?
If you're like me, your readers include ladies in their nineties, twenty-year-olds, and anything in between. I have full-time writers, enthusiastic bloggers, and folk who have never written more than thank-you notes at Christmas. And I try to keep them all happy.
Early today, I was moving through my morning routine. As usual, I had my mp3 player hanging on a ribbon around my neck, my earbuds plugged in, and I was listening to a podcast.
I'm currently working through a series of amazing podcasts by Kat Lee. I'll give you her link at the end of this post. I don't want to give it to you now in case I lose you! On her blog, Kat shares testimonies by numerous bloggers telling how they blog, and periodically she gives a teaching herself.
Today I listened to her teaching, (#6) titled, The Most Important Blogging Question You Can Answer—the question I've just posed above. Kat discusses how to find and keep your target audience.
I write to inspire writers . . . you can see that from the title of this website. But at some point, I decided that was too specific and, seeing I do a lot of book reviews, I tried to change the emphasis to include readers.
Yet, my posts continued to target writers and I realised I was simply watering down my target audience. After all, all writers are readers, agreed? If readers who don't write enjoy my website, they will continue to come. But they are not my target audience.
Narrow your blog focus to one person.
Kat suggests we get way more specific than even my "writers" focus. She used to work on radio, and they created a fictional character called Becky, and everything they produced on air had to be of interest for Becky. What a clever idea.
"Your audience is one single reader. I have found that sometimes it helps to pick out one person-a real person you know, or an imagined person-and write to that one." – John Steinbeck
Create a character who represents your target audience and get to know her.
Click To Tweet
We should explore all her likes and dislikes, her needs and her day-to-day challenges. We should know her age, whether she's married and how many kids she has, if she has a career away from home or if she's a stay-at-home mom. And of course she needs a name.
Crazy as it may sound, this is where I got hung up, trying to find a unique name that wouldn't relate to someone I'm in contact with! Eventually I went with Carey.  
Who is Carey? She's actually based on one of my characters, so I know her well. I can add more features as I go along which will help me fine-tune her as a fictional person as well as getting to better know my blog target audience. However, I have the basics to start.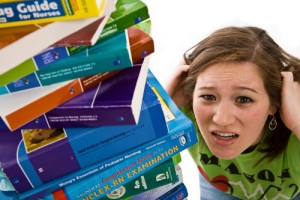 Carey is obviously a writer, because that's who I'm writing for. Like me, she is busy, takes on too many things, and often feels overwhelmed.
She struggles to find a balance between writing worthwhile material on her blog and continuing to work on her current book or writing project. She is a woman of faith who wants to be inspired to cover topics that will make a difference in people's lives.
Set some goals for your focus person.
My goal for Carey is to help her balance her time; to produce posts, books, magazine articles or short stories that will make a difference in people's lives, while still having a personal life. I've already worked out a number of her characteristics, but I can add to her bio as I move along.
One thing that bothered me about choosing this particular character was that my character Carey is unmarried and more than a generation younger than me.
"So change her," someone may say. But if you write fiction, you will know that's impossible. Carey is Carey, and where I can give her more talents or challenges, I cannot age her by thirty-odd years! Yet, I want to reach people in my own generation and tell them, as Tracey Weller says in her blog, "It's Never Too Late to Write!"
I came up with a solution.
I've given Carey a mother. (Not that she didn't have one before. Most people do!) But my character originally had a mother who stayed vaguely in the background. I have changed that.
Carey's mother is now an active woman who wants to use her retirement in a meaningful way. So if I want to write an article targeting older women, that's fine. Carey wants to understand her mom and be there for her.
I can write on virtually any topic as long as I slant my article to my audience.
Click To Tweet
Choose your topics with your focus person in mind.
Far from narrowing my options, I can see how focusing on one person can expand my possibilities.
For example, let's say I'm thinking of getting another puppy. (I'm not!) Before listening to this podcast, I would have discussed this on Facebook perhaps, but I wouldn't have thought to write an article on my blog about puppies. However, does Carey want a puppy?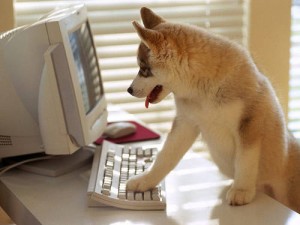 I could write an article about how owning a pet  would impact a writer. Would he be a distraction? I could interview several pet-owners who are also writers.
I could debate the benefits of getting a young pup or going for an older dog, and how this will affect the writer's productivity. What could she do when she's out walking the pup? How could she record ideas that came to her during her walk?
Will the pup give her company and lift her spirits, which will in turn will help her to be more productive? And I'm going to stop there before I talk myself into getting another dog. You get the drift.
In other words, I can cover just about any topic as long as it's something Carey will benefit from reading. Because I know if Carey will benefit from reading it,  so will all the other readers out there who have similar needs and challenges.
Carey doesn't have children, but that's okay. Many of my readers won't have. I could certainly come up with an angle if I really wanted to, but would that take me away from my target audience? Perhaps.
"When you're writing, don't forget to keep your favorite audience in mind–you." – Lori Lesko
So from now on, my posts need to appeal to my ideal target reader. Thank you Kat Lee! Click on the link below to visit her site, but only after sharing your thoughts on this post.
How about you?
Do you have a clear picture of who you are writing for? I challenge you to come up with a name (good luck on that!) and figure out the ideal character that represents who you are writing for.  What can you tell us about her . . . or him? Please share in the comment box below.
Visit Kat Lee at How They Blog and listen to her podcasts, or download them and listen to them as you work around the house, take your dog for a walk, or hang the washing.