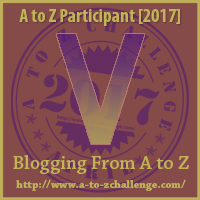 Disclosure: This post contains some affiliate links for your convenience. Click here to read my full disclosure policy.
Does your blog contain content of value? Would your readers miss out if they didn't read a particular post? You may remember that in the introduction to this series, we saw there were many different reasons why you might want to blog. We've been especially zeroing in on two of these.
If you are a writer, we've looked at many ways you can build a better blog.
If you're not a writer, we've looked at ways to better keep in touch with your friends and family.
Today, we come to V in the A to Z challenge, and we're looking at
V is for Value
Today, we're looking at ways to add value to your blog no matter who you are writing for. Some of these points will surprise you. Others will be duplicates of statements made earlier. Still others will be ones you're already using. But I trust you will benefit if you work through the list that follows.
Don't hold the best until last!




Post valuable information at the top. Of course, you won't post anything that is not good, right? But see that you hook your reader from the beginning with ideas of value they may not have thought of, or of family news they may not know about.
That doesn't mean you don't have to keep posting good points throughout. But don't start off tame.
BLOGGERS! Don't hold the best of your post until last. Your reader may never get there.
Click To Tweet
People love lists. 

Create un-ordered lists where you use bullets, or ordered lists where you number or letter each point.
Why? Because they are easier to follow, and they are easy to glance back at to reread a specific point.
Your reader can check the points off as they work through the list, and keep track of those they want to remember.

Start each point of your list with a punchy sentence

…or a phrase which you can highlight in bold or another colour. This makes your list stand out, and also makes it easy to scan for the reader who is in a hurry—and who isn't? She (or he) can scan down the list and stop when she notices something of value that catches her interest.
Why would you want to encourage your reader to scan instead of read properly? Because few people go to blogs to read in depth. By encouraging them to scan, you are hoping they'll spot something that really draws them in, and they'll go back and read what they've missed.

Look for, or create, infographics, unique images or video clips.




People are visual learners. Use illustrations to help them visualise the point you're making. In addition to finding suitable images or learning tools, try your hand at making your own.
Add a watermark if you produce something you're proud of. Then people can duplicate it, but you will still retain the credit. This is something I never remember, and afterwards I kick myself. I'm happy for people to reuse my images, but I don't like people passing of my work as their own.

Seek to help and encourage your readers.

Everyone needs encouragement, and that includes bloggers—whether they are fellow writers, avid book readers, or family members.
Different groups of people require different forms of encouragement, so seek to make your points relevant for their specific needs.

Keep your content geared at your target audience.

This follows closely on the previous point. If you are providing a Family Blog, don't tell them how to improve their writing!
If you are aiming at novelists, don't talk about taking better baby photographs!
An article based on getting better sleep would apply to both categories, but with a different slant.
This may sound obvious, but it's easy to get side-tracked when it comes to blogging. Make sure your reader receives something of value in every post.

Use your own words.


When you find something you believe will be of value to your reader, do not copy other people's material. Do not think, 'It's on the web so it's free'. That could land you in a legal battle, and you don't want to go there!
Remember, there is no copyright on ideas, only on their presentation. So if you see some helpful points on another blog, by all means express their suggestions but in your own words.
If you use all their points, even if it's all presented in your own words, it is only good manners to give them credit and a back link to their site. This will not decrease your authority on the subject. To the contrary, readers will see you as honest and prepared to acknowledge other experts.

Pass on instructions that you have already tried.

There is a commonly worded expression which is put in different words but means the same. "The best mother is the one who has never had children." Tell them how to do things you have already tried.
If you haven't experienced something for yourself, be honest. Say "according to" and state your source. Then if it doesn't work out, they can't hold you responsible.

Share tools or articles that have helped you with your readers. 

Give your readers links so they can download programs of value to them.
The more they get from your blog, the more they will want to return.
If you have a freeebie (like a free .pdf document, or a chapter of a book you've written) they'll love you all the more.

Give your readers links to other articles on your site




These are called back links or incoming links, and will help your SEO ranking.
Don't presume your visitors will read your entire site, or even if they have, that they remember it all. Heck, I don't remember everything I've covered on my own site! I often have to do a search to see if I've covered something before. 
BLOGGERS! We all love a good story well told. Use stories in your blog.
Click To Tweet
Share stories.

It probably goes back to bedtime when we were little children, but most of us love a story.
If you plan to include a video clip, try to introduce it with a story so they understand why they are watching.

Show yourself to be human. 

Have you slipped up and missed out some key point? Make a joke out of it when you make corrections.

Add a Call-to Action. 

This could be another article to read, or software to download.
It could be as simple as a question to which you ask them to answer Yes, No, Sometimes, or Never.
Better still, try to end with a question to encourage them to leave a comment which others will enjoy.

Keep your blog posts organised.


So many blogs simply follow one after the other. If they have an archive, it is done in dates, working backwards.

Plan to have your post publish in your blog and under its category.

So this post appears under my blog (varied topics) but also under blogging.
I spend too much valuable time writingz my blog posts to have them lost in the dust of antiquity! So do you!
Once a series is complete, change the order of the posts in the menu to appear in the order in which they have been written.

Invite qualified outsiders to contribute guest posts.

If you do this, you stand to have their followers also coming to read the guest's post and hopefully they'll like what they see and stick around.
Bloggers! Love your readers. Focus your posts on their needs and desires.
Click To Tweet
Love Your Readers.

Focus on the readers you have rather than those you wish you had.
Write articles with value, ask them questions and respond to their comments.
Follow their links and be sure to leave a comment (with your own link, for their visitors to follow back to your URL.)

Conduct Online Interviews. 

These are always popular. Offer to interview authors of new books that your readers will enjoy.
If you're doing a family blog, how about an interview of the new mom and dad? (Caution! For this one, don't put them under pressure.  🙂 Maybe rather interview the new grandmother!)
Ask your interviewee in advance, then send them a list of questions. Tell them to feel free to add, subtract or edit the questions. Stress that they are only a guideline.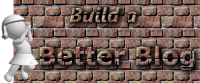 I hope that in this long list there is at least one thing that you plan to try out.
Please share it with us in the comment section, and please leave a live link in your comment and I will visit your site.
FURTHER POSTS TO READ:
Creative Content

Dogged Determination

Eager Enthusiasm

Fact or Fiction

Harnessing Hashtags

Interesting Images

K for Kindle and KDP

L is for Live and Learn

M is for Marketing Methods

N is for Nuggets and News

O is for Ongoing Opportunities

P is for Plan with Purpose

Q is for Quest for Quality

R is Regarding Research

S is for SEO Strategy

T is for Tempting Titles
Special offer on Kindle Publishing Made Easy, a hands-on course. Expires end April. #atozchallenge
Click To Tweet