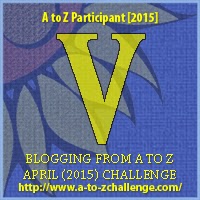 I saw the Victoria Falls for the first time when I was twelve-years-old, en route from Rhodesia to the U.K. with my parents in a propeller-driven airplane. But before I saw the falls, I heard them from my bedroom in the Victoria Falls Hotel. The loud thundering in the background initially scared me. How could a mere waterfall make so much noise?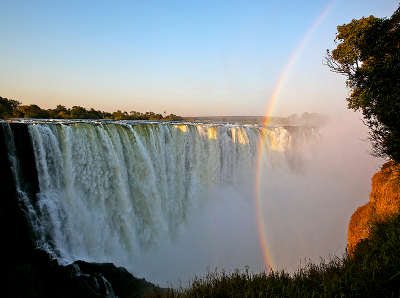 Many years before, Scottish explorer and missionary, Dr David Livingstone, heard about a phenomena known by the local Makalolo people as Mosi oa Tunya (Smoke that Thunders).
In 1855, some of the locals transported Dr Livingstone in a canoe to see the scene for himself. He was so overwhelmed by his first sight he wrote, "It has never been seen before by European eyes, but scenes so wonderful must have been gazed upon by angels in their flight".
In loyalty to his British heritage, he named this spectacle after his queen, Queen Victoria.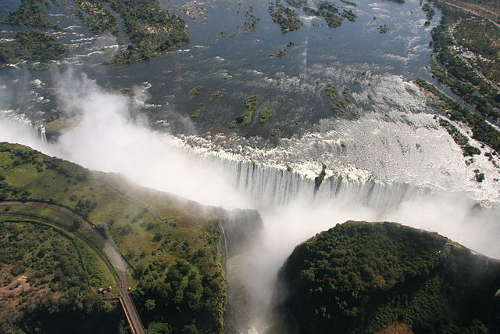 Victoria Falls is the widest waterfall in Africa, stretching across the borders of both Zambia and Zimbabwe. The one-and-a-half kilometer wide (just under 1 mile) fast-flowing Zambezi River plunges over the edge of the chasm and plummets 100 metres (328 feet) to the churning Boiling Pot at the base.
This creates the biggest curtain of falling water in the world, making the Victoria Falls one of the seven natural wonders of the world. To complete its beauty, a full rainbow usually arcs across the waters.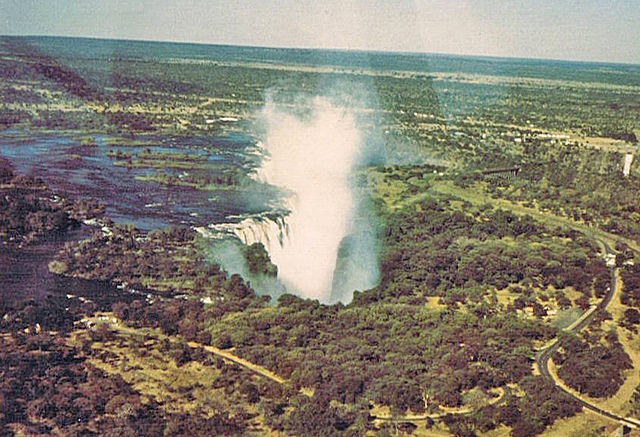 The mist created by the falling water is so dense that visitors are urged to wear raincoats as they make their way through the "Rain Forest" of natural lush vegetation to the various view points.
Cecil John Rhodes had a vision of a Cape to Cairo railway, and started to plan a bridge across the mighty Zambezi. He insisted that the bridge be built in a place where the spray from the falls would fall on the trains.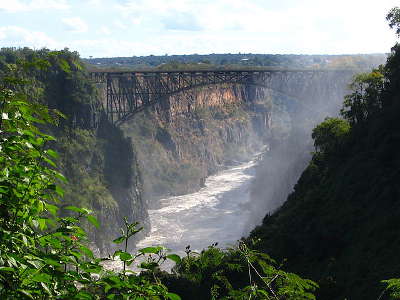 That is why the bridge is at right angles to the falls, and crosses just beyond the Boiling Pot at the base of the canyon. The bridge was only completed after his death, and the Cape to Cairo railway has not yet become a reality.
Although the railway line was only completed after the death of Cecil Rhodes, the steam train that runs over the falls is a popular tourist attraction.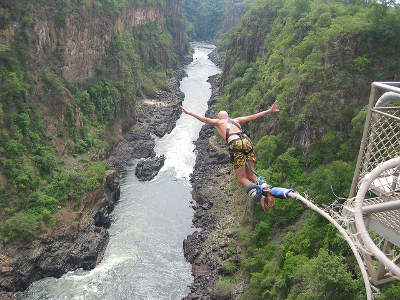 Like many spectacular drops today, there is a bungee jump from the bridge. This is the only place in the world where you can jump in No-Man's Land, between two countries.
Pictures all labelled as available for reuse.
Pictures in order of appearance by Steve Jurvetson,  Ferdinand Reus,
public domain X 2, and David Brossard