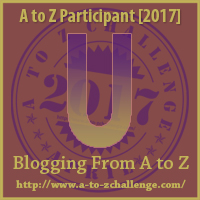 Disclosure: This post contains some affiliate links for your convenience. Click here to read my full disclosure policy.
We are nearing the end of the alphabet in the A to Z Challenge. So today we look at
U is for URLs.
When I first started working with computers, I pronounced URL as a word like  (h)url. Only after some sad looks from younger, more informed, members of my family did I realise it's actually pronounced You-Are-Ell. The letters stand for Uniform Resource Locator, previously known as Universal Resource Locator. So either of these would be correct and I really don't know who changed it or why.
So what are URLs?
URLs  are simply computer addresses on the Internet. So  what does a URL tell us, and how much do we need to know as bloggers?
It really helps to know what each section of a URL stands for. And by the way, it is not an URL, but a URL. Although the first letter is a vowel as I explained, it is pronounced as a Y (You  Are Ell)  so it is a URL.
If you are able to understand how a URL is made up, you will be able to decide how reliable the information is likely to be. And by the way, there are estimated to be more than 150 billion public web pages, each with their own unique address. As a result, these addresses can become extremely long,  so it is almost always safer to copy/paste the URL.
So let's unravel the composition of a normal URL. Then we will move on to how we can chose good addresses for our posts.
Domain names can give you information about the publishers of a blog or website.

A domain name does not automatically mean you can trust the site. Anyone willing to pay for it is able to purchase a particular domain if it is available. However, those domains that are properly registered are more likely to be reliable as the owner has gone to the bother of selecting and purchasing the name.
After purchasing the domain name, you have to register it before you can use it. Every domain name is unique. No two websites can have the same domain name.
Anyone can register for a .org, .net, or .com domain as with all the country abbreviations (more on this later).
The name must be registered with ICANN through any reputable domain name registrar.
If you are looking for a reliable source of scientific information, .gov has some helpful sources.

Regulations change periodically.

Keep up to date with URLs when you follow a link. Has something changed since you were last there?
Interpret URLs when you move around the internet. You don't need to analyse the whole thing, but make sure you understand the address.
Pay frequent visits to the Internet. Even if you only visit your favorite web sites you will notice changes taking place.
Visit sites your friends frequent. They may be the first to spot changes in the air.

The Difference between an http site and an https site.

This is an example of a recent change. 
In the past, most sites contained the initials HTTP, meaning HyperText Transfer Protocol.
Recently a call went out for people to sign up for HTTPS, which stands for HyperText Transfer Protocol Secure. This shows a little padlock at the beginning of the address, which shows it to be safe from hackers.
Some servers, including the one I belong to, offered free instructions to enable this change for a limited time.
Instead of HyperText Transfer Protocol (HTTP), this website uses HyperText Transfer Protocol Secure (HTTPS). Using HTTPS, the computers somehow agree on a "code" between them. They then scramble the messages using that "code" so that no one in between can read them. This keeps your information safe from hackers. (For now, anyway!)
Google recently gave a call for all sites to change to https in order to make the internet a safer place. If you click on an URL today and receive the notification that the site you want to open is insecure, this is almost certainly what it means. The people haven't converted to https.
Here is the address to the official Google Webmaster blog, which gives you further information should you want to learn more or implement https into your site address.

Say you want to get a domain name for yourself.

Pick a domain name that describes or fits the material on your blog. I have a website (which includes a blog) at https://riseandsoar.com. I chose this name as it was the working title of my book, Rise and Soar above the Valley of Cancer. The book contains 90 meditations to help people cope with cancer, so the name fitted well. The publishers subsequently changed the title to Strength Renewed, Meditations for Your Journey through Breast Cancer—but by then the site was well-known, so I didn't try to change the title.
You might want to use your personal name, especially if you re an author or a public figure. Hence I have https://shirleycorder.com.
Your name of choice may already be taken. e.g. The title of this website is Write to Inspire, so I decided to look for that domain name. Writetoinspire.com was taken. So was Writetoinspire.net, and most of the other variations.
Then I found two options. Writetoinspire.co.za was available. That would indicate to visitors it was a South African based site. Or I could have bought Writetoinspire.us, which is the country-specific domain for United States websites and is fairly new. I thought that was a clever name as it sounded like Write to Inspire Us.
However, after a full year, I had no one use that name. And I personally didn't want to move away from shirleycorder.com – so I allowed the new name to expire.

Do you want to get to the main website of an address? 

This is simple. Just trunkate it. If you delete it section by section, you will move down the tree of the address and eventually reach the root which cannot be shortened.
So as an example, for this post, I could have used https://shirleycorder.com/blogging/atozchallenge/urls. (Don't try this because this is just a dummy URL for this post.)
If you removed the /urls you would be on the atozchallenge (if this is the address I gave you, which it's not.) Remove the atozchallenge and you'd be at a series on blogging, and remove that and you'd hit the root, shirleycorder.com – and that one would work. You'd be at the home page.

Changing the name of your blog on Blogger.

If you want to change the name of your blog on Blogger, here are the steps.
Sign into your Blogger account.
Left menu – click on Settings then Basic.
Next to the header "Title", click on Edit.
Enter your new name – and click Save changes.
CAUTION: After you do this, people won't be able to get you on your previous URL. So only do this with a good reason and make sure people are well informed.

How to shorten your URL in Twitter.

Twitter only allows 140 characters which could easily cover your entire URL and leave room for no message!
You may want to send them to an article on your blog, so you need to give them some indication of what the URL is about. So no room for that long address.
If you use a program such as Hootsuite, which I do recommend, Twitter gives you a window into which you can paste the full URL. (Include the https / http or it won't work.) Click on it, and a shortened version will appear in the message box.

An alternative way to shorten your URLs for use in any program

There are a number of places that will do it for you. I use tinyurl which also offers a choice to customize your URL.

CAUTION: If you do this, remember to record it for future use. I have a number of shortened URLs out for Strength Renewed, but because I can't remember them, I can't reuse them. Silly!
Another popular possibility is bitly.com/ which also works well, although as far as I know, it doesn't offer the customize possibility. (Correct me if I'm wrong.)

To change your URL (NOT your domain name) with WordPress:

To avoid having to get into code and difficult settings, install a plugin. (I suggest YOAST.)
In the plug-in settings, navigate to the "Advanced" section and in the "Permalinks" tab, place a checkmark next to the very first option, to strip the category base. That you don't need.
When you write a new post, at the top, just under the title, you'll see a Permalink. Click on the edit button and change that to the shortest URL that will explain enough about your post. Make sure it is unique for your blog. I started out with understanding-urls, then realised I didn't need the word, "understanding" as I'm not likely to ever use the word URL in a permalink again.
You can change your choice when you get to the end if you realize it needs to be different.
But don't change it once your post has gone live, or it could cause confusion as wherever the post is promoted will now have the wrong URL.

A few more random points about URLs:

Do not use spaces. Some people us an underscore if they need two words. But research has shown a hyphen is better. Hence: understanding-urls.
Avoid capitals. Different servers see them in different ways. Only use small letters.
Do not use symbols apart from they hyphen or underscore, or numerals. Confirm on Google if you really want to use something else.
Some of the more commonly used components of URLs
| | |
| --- | --- |
| http:// | Hypertext transfer protocol. This is the format of the message following rules computers follow to exchange information on the Internet. |
| https:// | Hypertext transfer protocol secure. Same as above, but using a higher rate of security from hackers. |
| www. | World Wide Web. This is a system used to organise and search for information called hypertext. Each piece is linked to the other piece. It only relates to text. |
| .gov | Legislation, public forms, important documents etc put out by the USA government. |
| .edu | Domains ending in this way must be from an educational institution or an organisation supporting such. It could also be used by staff or students using university web connections. |
| .com | This is used by any business, company or person wishing to sell products or gain customers or information including authors, online books, journals, etc. |
| .org | Commonly used for non-profit organizations. |
| .net | This is the domain ending used by those who don't fit in elsewhere, or perhaps where the .com or .org name is unavailable. |
| .mil | This is for the use of the American military. |
| .co.za | This is the domain name associated with South Africa. |
| .au | Australian domain names commonly end with this. |
| .html | Hypertext markup language: a special code for creating web pages. The file opens in a browser window. |
| .htm | This is an abbreviation of html. |
| .pdf | A Portable Document Format file: Created with Adobe Acrobat software, which is a free download. A pdf file can transfer and share documents across multiple computer platforms. |
| .doc | This stands for a Document created with Microsoft software. It can only be read using Word or a conversion software. |
| .jpeg | A common form of image file. Others include .jpg (abbreviation of .jpeg), .gif, .png and .tiff. There are others, but they should all be opened in a browser or graphics software program. |
| .mp3 | The most common sound file extension. These open in an audio player |
| .mp4 |  Video files which also include FLV, AVI and many others. |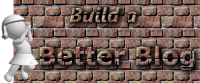 I hope that's been of some help to you. Have I answered any questions?
Please let me know in the comment section below. Or just say hello! I love to hear from my readers. Leave a link in the content of your comment and I'll pay you a visit.
 FURTHER POSTS TO READ:
Creative Content

Dogged Determination

Eager Enthusiasm

Fact or Fiction

Harnessing Hashtags

Interesting Images

K for Kindle and KDP

L is for Live and Learn

M is for Marketing Methods

N is for Nuggets and News

O is for Ongoing Opportunities

P is for Plan with Purpose

Q is for Quest for Quality

R is Regarding Research

S is for SEO Strategy

T is for Tempting Titles
Special offer on Kindle Publishing Made Easy, a hands-on course. Expires end April. #atozchallenge
Click To Tweet