Morning all you lovely bloggers! (Or afternoon or evening, depending on your time-zone!)
This follows a successful run through the A to Z Blogging Challenge in April that took place on my other site. You can see it here. 
Tip for the Week:

Comment on other blogs.
Without doubt that was the most successful strategy I used in getting folk to visit and comment on my own blog. When I had a chance to do it well, I got a rise in traffic and comments. The days I was rushed and only managed a few, there was a drop in numbers and comments. But, and I can't stress this enough, leave a live link somewhere on your comment  so that the reader can quickly link to your site. If you're not sure how to do this, follow this link and scroll down to Tip for the Week. Identify blogs in your genre that will interest your other readers, and start reading and commenting.
I also urge visitors to my blog to leave me a live link in their comment with the promise that I will follow it to their site. If they encourage me, it is only right that I encourage them.
On to Thankful List
Now onto my list of things I am grateful for this past week. For those who aren't in the picture, this is my own personal challenge to post 2018  items of thanks during the year 2018. So far so good. And I have to say, this challenge is changing my outlook on life. Every time something goes wrong, and trust me—that happens plenty—I look for as many things I can be grateful for. Try it! It works! (And if you have a grateful / thankful post, please link it to the linky below and I will visit you.
Because the A to Z challenge and my book are both finished, I've had more "free" time to use in other ways.
I'm grateful that I've been able to tackle tasks that I had to let slip during April.
I've made a start to the marketing side of my new book.
I'm in the process of publishing it in print on either KDP or CreateSpace. Watch this spot for my final decision.
Naomi ~ Beloved Mother-in-law is now in the print process and out of my hands.
Updating eBook
I have finished a detailed update of the eBook that is on Amazon.
As soon as it's live  (probably today or tomorrow) I intend requesting that all those who have already bought the eBook  are notified of a free upgrade to the latest version.
The "Read and Reflect" sections are all very much more "meaty" and interesting.
There is an appendix containing useful Scriptures  for readers who find themselves in similar situations to Naomi.
So glad I went with a glossy cover. It looks so good.
Although it is not a big book, I believe it packs a punch.
I finally feel good about this book. I believe it is worthwhile. Now to act on that!
I met a minister's wife in another denomination the other day who asked if I would like to speak on my books. Oh yes, would I? Especially about Naomi.
As soon as I have it in print on KDP or CS, I intend offering it as a pre-order, set to launch the same day as here in South Africa. That will cut down on confusion with the marketing.
I have a date! 28th July, the book will be available in print in  the USA,  various EU countries, Japan and South Africa.
The updated eBook is live! YAY!
You can order it right here and now.
Taking marketing seriously
With previous books, my idea of marketing was telling people that it was available, and a few Facebook notifications. I'm grateful that this time I'm going into this task determined to do a whole lot more. I believe in the book and I intend to get it into as many hands as possible.
Thanks to an excellent book I've bought on my Kindle, I have learned so much (and I'm still learning!).
If you're in this situation, may I recommend The Complete Guide to Self-Publishing by Marilyn Ross and Sue Collier. It may not be the cheapest book on the shelves but out of all the books on the topic I have on my Kindle, this one outshines the lot. I don't see me use any other guideline necessary.
For the first time, I'm looking for reviews out of my immediate friendship list. So if you're interested in reading about Naomi ~ Beloved Mother-in-law and would be willing to write and post an honest review, please drop me a line and request an ARC of the book. (A free, Advanced Readers Copy.)  Tell me if you want the  copy as a pdf document or as a mobi file (which you can read on a Kindle App on your pc or load onto your Kindle) and I will send it to you.
That gets you a free copy of the book, and it gets me a review. Both of us are happy!
I am grateful for the many graphic artists that spend time creating mockups which we writers are able to use to promote our books.
I love the effects we can get from working with our graphics.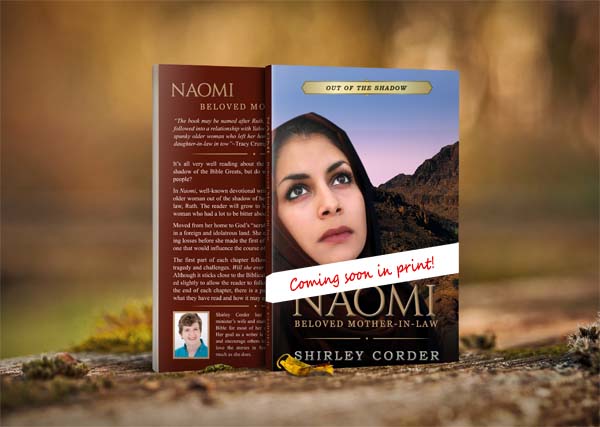 Moving on from Naomi
Thank you Lord for the concert Happy Echoes sang at today at a retirement village.
So thrilled with the packed hall and the air of enthusiasm. What a super audience.
I'm so grateful that we have two retired ministers (one of them is my husband) who tells jokes in between the songs. It gives the singers a break, the pianists a chance to swap seats, and the conductor a chance to rest her arms.
Because they are both Christian ministers, we never have to worry about the jokes. They're funny. They're clean. And they give folk a chance to share a good chuckle.
I'm glad to have found a theme for the A to Z that fitted my niche website (Rise and Soar, which is specifically to encourage and inspire those facing a journey through cancer. I wanted to do something to boost the site, but I couldn't see myself doing 26 posts based on cancer. Improve your Life, Improve your Mind worked well. Whether you are battling cancer or not, this is something you want to do, right?
I'm grateful for the comments and encouragement I have received during the month. (If you are one of my supporters, thank you so much!)
I am enthusiastic about figuring out a way to use the posts I have written in another way. Thank you for LeAnne Cruz having already turned her posts into a pdf book. This is a good idea, and I'm considering whether I am crazy enough to do that on top of the book launch coming up.
On Writing
I'm so thankful for my laptop which is convenient even though it's slow and clunky!
Although I'm no sparrow, I love sitting in bed in the early morning working on my blog posts.
I'm so grateful for being able to play around with Photo Shop and produce graphics for promoting Naomi (and other books).
I love the over abundance of books I have queued up in my mind to write.If only I had the time to produce them fast enough!
Thank you that my brain is still up to learning new things all the time that I need in this writing journey, although I wish it would remember them so I didn't have to keep going to back to remember the fine points!
A huge thank you for a husband who is fully behind me and encourages me all the way.
I'm grateful for other interests that give me a break from writing, although I so need the time with my computer!
Thank you that I have a desktop computer with two monitors. When I was confined to only one recently, thanks to a wrong connection, I came to realize how valuable the two monitors are!
I'm grateful I also have my laptop which I can (and do) cart around all over so I can work in other locations.
A couple of years ago I bought a tablet on a special deal and for months I thought I had wasted my money. Now I'm rarely without it. So grateful I bought it.
Not only does the tablet come in useful for my writing, I have an app on it to monitor my fitbit so I always know how much exercise I've had or need to do before the day is over.
I also decided to monitor my calorie in / calorie out balance. With little effort and no "dieting" I have lost 7 of my 10 kg goal in 6 weeks, so I should reach the 10 kg goal well ahead of my original plan. (Then on to the next goal!)
Glad to have completed my goal for this week.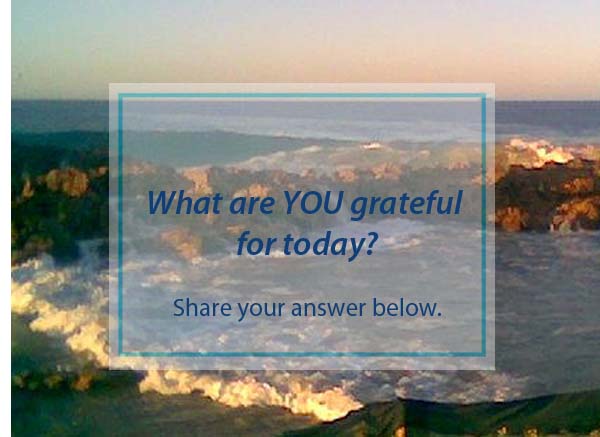 Have a great week everyone!
Thanks for visiting. I'll see you on your own  blog if you leave me a live link in the comment section! (Here's how to do it if you're not sure. Scroll down to Tip for the Week)