And it's Saturday! What happened to Thursday this week? 
How the year is flying past. My 2018 list should reach the 800's this week!
First, here's our Tip for the Week:
Select your Featured Image with care 
We all know the expression, "You choose a book by its cover." And for everyone who believes that there is someone who doesn't agree. But be honest. Don't you feel drawn to attractive images when you see a link to a post?
Of course there is a caveat. Your picture must fit the post.
In the case of this series, I debated using different pictures, but in view of the fact that most of the readers of these particular posts are following the Thankful Thursday theme, I decided to stick with similar images. I just change the week number and the background picture.
What do you think?
Add another image or two if relevant to keep the post attractive.
And now onto this weeks' belated list:
I've found it fun watching how these posts have developed a theme or two each week. Let's see what happens this week!
A whole new approach.
So grateful that I have another week under my belt with no hypertensive crisis. It looks as if we finally have it under control.
My hair has been badly hit by the hypertensive meds, and the ends look like drought-ridden straw! Had an appointment with Dr. Google.
Suggestion – that I apply a tiny amount of coconut oil to the ends before going to bed at night. So glad we have a Clicks pharmacy at the end of the road.
I nipped down and got myself coconut oil. (Hang on! There's more coming!)
BUT – in the meantime, despite my BP being under control, I've found the strangest thing. Seven times to date, my BP has spiked – not into the crisis zone, but certainly way too high. Every time it's been after a time of chatting to someone, either in person or on the phone. How strange is that? Glad I found out the trigger though.
With careful monitoring, I found the spike dropped quickly, within minutes, to normal.
My G.P. was very happy to hear this, and left my medication unchanged.
I wasn't so happy. A couple of times the spike went pretty high? What if . . .? (A bad question.) I resolved to investigate more.
After chatting to a few friends and my friendly pharmacist, I realized my G.P. was correct! (Whew!)
My problem was now an adrenaline issue, which was spiking my BP. But because it didn't stay high, it wasn't as dangerous.
I sat down in front of Google. Thank you that Google didn't laugh at me! It took me seriously.
Enter Cortisol
It's all too complicated for this post, but sufficient to say I'm now on a campaign to cut down my Cortisol levels. Thankful that I discovered this.
Cortisol is "nature's built-in alarm system. It's your body's main stress hormone. It works with certain parts of your brain to control your mood, motivation, and fear." Source
I learned that sometime this "fight or flight hormone" gets out of whack, and keeps my body in high alert. I had to figure out how to put an end to this.
My BP is under control. I must now concentrate on calming my body down and bringing it out of stress mode.
For reasons only known by my body and God, chatting to people excites my system, even a few minutes on the phone with my son!
Gotta teach it to cool it! Praise the Lord, Google is full of ideal suggestions.
I've spent time reading various sites, and I've found Dr. Axe has some particularly helpful suggestions.
Dr. Axe Source (and other sources) recommends
Meditation. I do this regularly, but need to spend more time on it.
Deep Breathing. Kind of like having a baby, right? Deep inhale, hold for some seconds, then blow out slowly.
Plenty walks in the outdoors. He even recommends walking by the sea. How awesome is that? We aim to do this most days.
Essential Oils. Now this is an area I know nothing about! My friend, Jen does, as does my daughter-in-law, Pam. So I'm learning!
Dr. Axe recommends using peppermint or lemon for some of the other side-effects of a high cortisol level.
Jen had both, so brought some round to me. Yayy for good friends!
There are many more suggestions, but you need to look them up for yourself!
There are also many more ideas which I'm following, and I'm pleased to report since I started putting them into practice, I've had no more spikes.
In the process I've learned a whole stack about Essential Oils.
According to the same Dr. Axe, they have been used for thousands of years for medicinal and health purposes. So why did it take me until now to find out? (Hypothetical questions. Don't answer.  🙄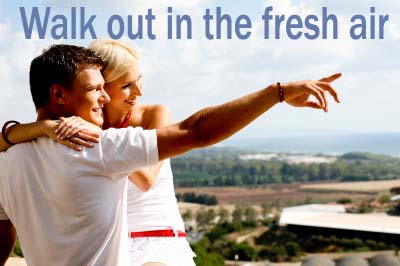 Remember that coconut oil? This is where things get fascinating.
I received the two essential oils from my friend, Jen, yesterday, to try and calm my excited system.
By afternoon I had a stinking cold and hacking cough. (My husband is generous in that way! He's had the same but is now almost better.) Thanks, Rob! (Hmm. Does a tongue-in-cheek thanks count in this list?)
I can't take any of the normal cold meds as they will further antagonize my barely-under-control gorilla-in-its cage. I'm glad I knew that and didn't take something to trigger more drama. Still, it was frustrating!
This morning, I returned to Google and learned that one of the oils I had cold be used to fight coughs and colds! Yayy! But I had to drink a drop in a glass of warm water. How safe was that?
I whatsapped my pharmacist daughter-in-law. (So glad my son chose to marry a pharmacist!)
Turns out, I can use BOTH the essential oils I have to fight my cough and cold.
Her instructions were interesting. "Add two drops of both Peppermint and Lemon oils to 10 mls of melted coconut oil. Apply under your toes 3 times daily, especially at night, and wear socks." Okay then . . . !
 Can you see what's happened? I bought coconut oil for my hair. I received two essential oils for my cortisol levels. And now I am combining them to fight a cough and cold! Isn't God amazing?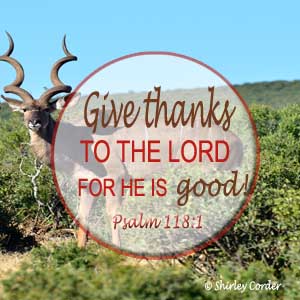 Quick glance at the upcoming book launch
I've been held up with issues on the print book for Amazon in the USA. Thanks to advice from an author friend, Val Waldeck and one of my sons, Steve, I now know how to sort it out.
However, as part of my "Lowering Cortisol" campaign, I looked at priorities and realized I have plenty time to get that book up. There are other more important issues to tackle.
So I've let the book on Amazon hang for the moment, and I'm concentrating on designing promotional material for the book launch.
I got a very good quote to print all the resources I want printed, but I need to get a move on with them before the quote expires!
I'm also concentrating on creating some memes or images to promote the book on Social Media. So thrilled for the people who create mockups we can make use of.
I am so pleased I have a Street Team waiting in the shadows to promote the upcoming book.
Do you know what a Street Team is? If not, you might like to read this post and see if it's something you'd be interested in joining.
As from Monday, my group will be asked to share any promotions for Naomi ~ Beloved Mother-in-law that appear in my timeline or author page.
Of course, you don't need to belong to the team to do this. If you're on Facebook and spot a promo for the book I would be SO grateful if you'd share it to your own timeline.
So to end the list for this week, here is the first meme that will appear on Facebook and Instagram this coming Monday.