TIP OF THE WEEK:
B

uild an email list

.
This is an area I need to work on. If you're writing or have written a book (as I have, several times over) this is even more important. Even if you don't aspire to being a book author, what's the point of spending hours writing posts that never get read? Take care! With the recent changes to the GDPR laws, it is imperative that you have permission from those who sign up to send the newsletter.
I know, silly right? They've clicked on the button and said they want to subscribe . . . but they must actually check a box saying "I want to receive your newsletter." Here is a really good article I came across covering this topic.

And while you're about it, how about clicking on the check mark on your left and signing up to receive mine? I promise not to fill your inbox with spam. I only write when I have a new release or an important update I know you'll be interested in.
For those of you who are new to this series, at the end of last year I made a resolution to list on my website 2018 items for which I'm thankful during the course of the year. The year is flying past, but so far so good. And now to a quick run-through of things I'm thankful for during this past week:
Starting from:
  Happy to report book sales continue to plod along. Not fast, but the paperback book is still selling.
Thrilled to sell two books in S.Africa as a result of a shared post on Facebook.
Grateful to a new friend at my church who owns a local printer. She's giving me a special deal on my printing requirements.
Very pleased with the pack of bookmarks she produced for me.
Also thrilled that she's willing to take care of my shipping requirements. I HATE post offices!
We had a lovely Whatsapp "chat" with our grandson, Llewellyn, in the States on Friday. It's a long time since we were in contact.
He sent us photos of his girlfriend, and what a cutie. She has the same gorgeous dark brown eyes as Llewellyn.
Happy for him to hear that his OPT (Optional Practical Training) in the States has been extended. Praising the Lord for him, although that means we won't see him until June 2020 at the earliest. It's already several years since we saw him.  😥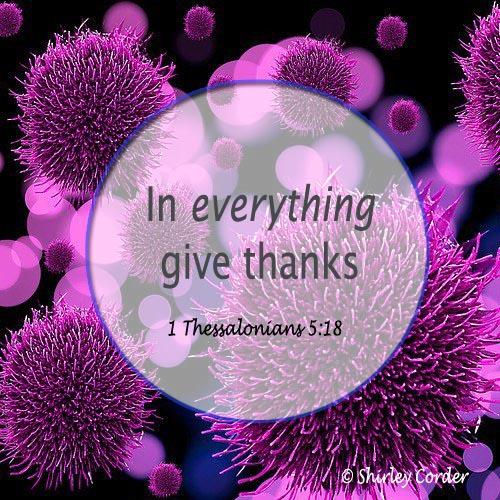 Family Update

Sunday, we had a lovely long chat (speaking this time) with our daughter, Debbie, in Montenegro. Remember where that is? Opposite the heel of the boot of Italy.
On 30th November our nephew in Johannesburg gets married to Melissa, a newly-graduated lawyer. We're looking forward to a big family get-together up there.
Happy to report that today we finalized our flight bookings at a special rate.
Although it's still a lot of money, the special saved us a good R1,000 (ZAR).
Thrilled that we've managed to get a booking to arrive the weekend before the wedding, and leaving a couple of days after the following weekend.
We will be staying with our younger son, David and our daughter-in-law Pam, plus two middle grandchildren.
Happy to hear their enthusiasm about us spending the weekend with them before the weddding.
Our eldest granddaughter (and eldest grandchild) Sacha will be staying with them as well, together with her boyfriend. Dewald, (whom we have yet to meet). So here's looking for a super family time.
Our other son, Steve will be flying up as well with our other daughter-in-law, Hannelie, and our two smallest grandchildren. They won't be staying with us, but we'll obviously see them at the wedding and possibly some other time during the week.
There are family flying out from Australia for the wedding, including Hazel (sister to the mother of the bridegroom) who was in our youth group in a different decade, congregation and country ago!
Happy to report that I've also had quite a bit of contact with Sacha as we've tried to liaise over plane bookings. David and Pam live over an hour from the airport, so we've tried to avoid them having to do the trip twice to fetch us all.
Thankfully, it looks as if Sacha and Dewald will be hiring a car at the airport so that will help.
They can't come on the Saturday as Dewald is working, but we wanted to be able to maximize our time with our son and family. So we're happy that it's worked out that way.
 
Good Deed Day
Yesterday was our "good deed" day. I woke up happy I'd be able to get lots of work done. I had nothing on my schedule apart from writing. HAH! Never say nothing.
Before starting to work, we popped down to the nearby shopping center so I could sort an issue out at the bank, and Rob could get something from the hardware shop. I'm so grateful for this lovely small shopping center five minutes walk from home.
When we came out of the shops, we spotted an accident ahead. A car and a police van had collided in the parking lot. We recognized the driver of the car—a fellow resident of our retirement village. So we went to see if she was okay. We were happy to see she was fine, but she was distraught and needed our support.
Three hours (and 12 police officers) later, we were finally able to head for home. It seems that police vehicles are not insured in S.Africa (!) and so reams of paper work, photos and statements. We were VERY thankful when it came to an end.
A few hours later, I was pleased to be able to take a break and go for a walk. I planned to do more work on my return.
Not far from home, we spotted a lady in distress. Her knee-cap had "popped out" and she was unable to walk. To make matters worse, she was trying to control a very energetic and excited "puppy" the size of a small pony! As we tried to figure out how we could best help her, another stranger pulled up in her car and asked if we needed help. The upshot was that she drove the lady home, and we walked the bouncing pony home, quite a fair distance away. At times it took both of us to hang onto him! Happy to report we got him home alive and safe.
By the time we got home it was dark and time to get supper going. End of work for the day. Still, we're glad we were able to help both ladies.
Happy Echoes Concert
23rd August we held a concert for the Maranatha Frail Care Home. Thank you Lord for an excellent turnout of choir, even if we numbered virtually the same as the audience.
We were very squashed. Despite being the end of winter, it was also very hot. We were standing along the wall which has a number of windows. The sun shone in all the windows, reducing us all to dripping wax models! Several of us had to sit down (self included) before we fainted! A difficult concert all round, but praise the Lord, no one actually passed out.
Oh, and happy to report, we sang well suffering and all!
And the audience loved us. That's what makes these concerts worthwhile.
One of the songs we sang was "When the Lion Sleeps Tonight" and the African staff LOVED it! They were all dancing, and one old lady who must be in her 90s was up on her feet dancing African style with one of the carers. Too sweet. We all enjoyed that song so much!
And that's it for this week.
ONE APPEAL:
I'd love you to leave a brief comment below. How about telling me one thing YOU are thankful for this last week? If you leave me a link to a post on your own blog or website, I will visit you in return.

And don't forget! Click on the check mark and sign up to receive my occasional newsletter.