Week 5 of Thankful Thursday
It amazes me that we're into the 2nd month of the year 2018! How are you doing with thankfulness? Are you writing thankful / gratitude posts? Encouraging others to do likewise? I have already found my attitude changing for the better. I am constantly on the lookout for positive items or events I can say thanks for! Go ahead and try. It really works, and if you do it the way I've recommended, it only takes a few minutes scattered through the day.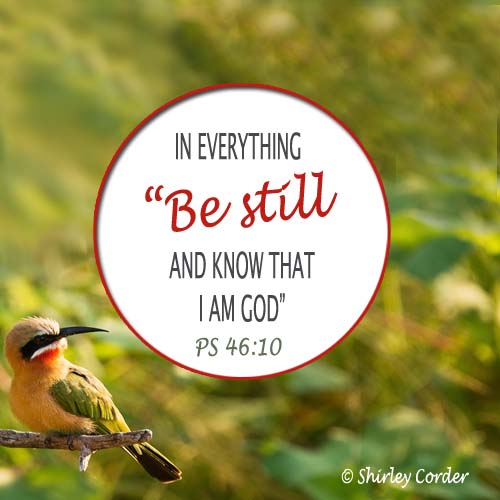 Tip for the week:
A year or two ago, bloggers were urged to write 300 or 600 word articles. Today, the trend is for longer, more in-depth blog posts. That doesn't mean, however, that your visitors will take the time to read them from beginning to end. They will follow your link if your headline sounds like something that will interest them. They are then likely to skim down to see the sections of interest to them.
Your job then is to make it easy for them.
Make your post scannable.
When you write your article, have clear headers at intervals. Make sure you give them a clue as to what comes in the following section.
As a blogger, one of the WordPress plugins I value the most is Yoast. I have no idea what the letters stand for, but Yoast is currently considered to be the most comprehensive search engine optimization software available for WordPress users. It not only tells you how well you're doing with your SEO (Search Engine Optimization - or how visible you are out there on the web) it gives you a score and lists what you need to do to improve.
I have learned that if you have too many words in a section without a header of some sort, Yoast is not happy! So if you scan through any of my more recent posts, you will see plenty headers. I only use header 3 normally as I don't want huge headlines across my page. But these keep Yoast happy, and hopefully also Google!
This is not so easy with the sort of lists we're compiling in this challenge, but it is possible to group some things together under a heading. Let's see how it works out this post.
So here goes with my next 39 thankful points as we come to the end of the 4th week of the challenge.
In this week's Thankful Thursday I have given thanks for:
the joy of reaching Week 5 and still keeping up.
Photoshop. I don't have an advanced subscription, but what I have is adequate for my needs.
two courses on Photoshop that I've done through the Shaw Academy.
the awesome Wacom Drawing tablet my son, Steve, gave me about a year ago.
that I'm getting better at using it the more I practice.
our two ceiling fans: one in the lounge (sitting room) and one over our bed.
the large, noisy, rusty portable fan that right now is chasing the hot air away from where I sit.
a new filing system for my cutting dies. (Thank you Lea-anne Alexander!)
Karen and Flip half way home already.
my dear friend, Jen Erasmus, on her way home from the UK. (She'll be home by the time you read this!)
Writing Challenges
the few bloggers who have encouraged me with this challenge.
another fun challenge, this time a reading challenge, hosted by Corinne Rodrigues of Write Tribe.
the goal of reading 50 books by the end of the year. That shouldn't be too tough. I must just keep track!
those who have encouraged me with this challenge, although I think some think I'm a bit crazy.
the ease of downloading e-books from Amazon.com straight to my Kindle.
my latest book, The God Who Sees: Trusting God in the Midst of the Desert, by Kaylee Andrade.
this book which tells about Hagar, the slave girl in the Old Testament.
that I've made a start to my next book in the series, Out of the Shadow.
after a while of uncertainty, the decision to write on Hagar.
the ministers, pastors, and technicians who make sermons available online.
all the sermons I've already downloaded about Hagar.
my Kindle.
Edible topics
a warm Christmas mince-pie just brought to me by my husband! Mmm!
the cup of rooibos tea that came with it.
my husband! I don't know if I've actually listed him before, but I'm so blessed to have a man who doesn't mind helping with chores, not to mention making his wife tea - and warming mince-pies! (Am I blessed or what?)
yesterday's "lunch" halfway through the day in a Beach-front hotel as a gift to us.
 smoked salmon for my meal. I know some countries where it is common but it is a rare and expensive treat for us here in S.Africa.
the joy we can experience in eating tasty food!
a bar of dark chocolate with cranberries in it. (Don't like it especially, but think of how healthy it is! Fruit and dairy!)
frozen crumbed chicken pieces that only need heating tonight.
a microwave to heat them in!
the man who invented microwaves! Bless him, Lord!
the salad I brought home from the hotel yesterday in a "doggy bag"! I wonder where it got that name? What do you call the leftovers you bring home from a hotel or restaurant? My dog is certainly not getting this!
supper that is already made.
Location
the beauty of the blue, blue sea.
the white frothy waves.
a photo posted on Facebook by my son of my two small grandsons ( 4½ and 3½) surfing on body boards. Incredible!
my whiteboard on the wall which is covered in writing.
a record of all I've achieved in the last half of 2017.
it holds such potential when I clean it off!
. . . I am now a full week ahead in this challenge. Yayyy!
Below, read the details of the Link-up.
CLICK HERE IF YOU WOULD LIKE A WEEKLY REMINDER WHEN THANKFUL THURSDAY IS LIVE!
Please don't forget to add a link to your

Thankful post

 below and I will attempt to visit them all.
Please remember to visit at least two of the other linked posts. That way we help boost one another's sites. Thank you.
Share at least three of the other linked posts on at least two social media of your choice.
Copy the code in the window below and then paste it at the end of your post. This will add my blog button and link.
Keep listing your thankful points!
And come again next week.
Instructions:
Select all code above, copy it and past it inside your blog post as HTML.
Loading InLinkz ...