Here are my answers to this week's questions on the Share Your World (SYW) blogging challenge:
SYW: What is the most famous landmark or building you have ever seen?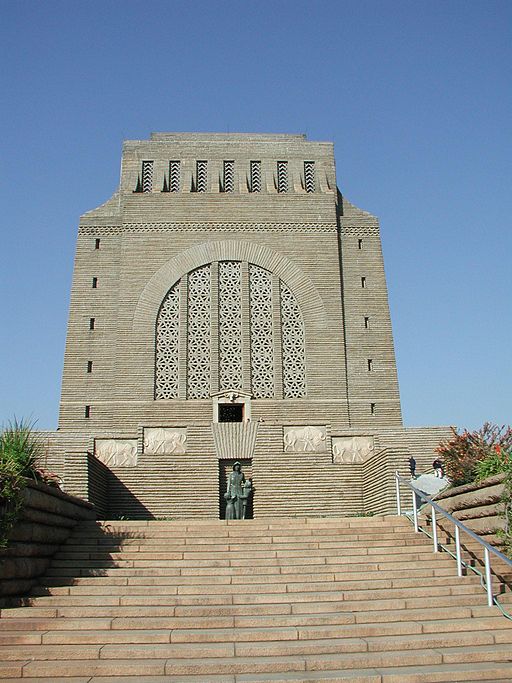 The Voortrekker Monument outside of Tswane (renamed from Pretoria) in S.Africa was built as man's side of a covenant with God.
In 1838, in order to escape British rule as well as endless wars with the native Xhosas, the Afrikaans-speaking Boers (literally "farmers") left the Cape Colony. They loaded their possessions into ox wagons and rounded up their cattle. Then they set out on their north-easterly trek, going where no white man had ever been.
Before long, the Voortrekkers (pioneers) encountered the mighty Zulu nation. Leader Piet Retief and 69 of his men were unexpectedly butchered to death by the Zulu king, Dingaan, and his impi (group of armed men.) In subsequent attacks, hundreds of men, women and children lost their lives. So an army of about 470 Voortrekker men set out to avenge Retief's death.
On the 15th December, the pioneers camped along the banks of the Ncome River. Scouts warned them of an approaching Zulu Impi of over 12,000 warriors.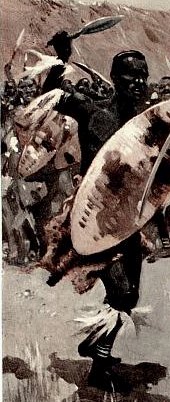 The Voortrekkers drew their wagons into a D-shaped lager (a circle of wagons secured together, with their animals corralled in the center). As they prepared to defend themselves, they prayed for God's intervention. Their leader, Andries Pretorius, led the Voortrekkers in a vow to God. If He protected them against the attacking Zulus, the country would always commemorate that day as a Sabbath. They would also build a church to honor God's name.
That night a heavy mist prevented the Zulus from attacking. Two hours before dawn, the Voortrekkers once again recited the covenant.
The dreaded attack
The attack came at dawn. The Zulus fought with shields and assegais, while the Voortrekkers had muzzle loaders, muskets and cannons. By midday, on 16th December, over 3,000 Zulu corpses littered the ground. The river had turned red with blood, and to this day the battle is known as The Battle of Blood River. Only three Voortrekkers were injured and none killed. The pioneers held a sober thanksgiving service, the first annual memorial service.
Several churches and monuments were built to commemorate this famous war. The best known is the Voortrekker Monument, outside the city of Tshwane.
This spectacular building has a small hole in the top of the roof. At exactly midday on 16th December, a ray of sunlight shines through the hole onto a cenotaph on the lower level of the monument. It falls upon the words, "Ons vir jou, Suid-Afrika" (Afrikaans for "We for Thee, South Africa.") This phrase is part of the country's national anthem. The light symbolizes God's blessing on the life and work of the Voortrekkers.
Today, December 16th is still celebrated as a public holiday, although it is now called "The Day of Reconciliation" for political reasons.
SYW: D
o you like long vacation or lots of mini-vacations?
Definitely a long vacation, although it is many years since I was able to enjoy one. I find it takes me 3 or 4 days to start to relax, so the mini-vacation is at an end before I start to enjoy it.
SYW: W
hat is your favorite National or State Park?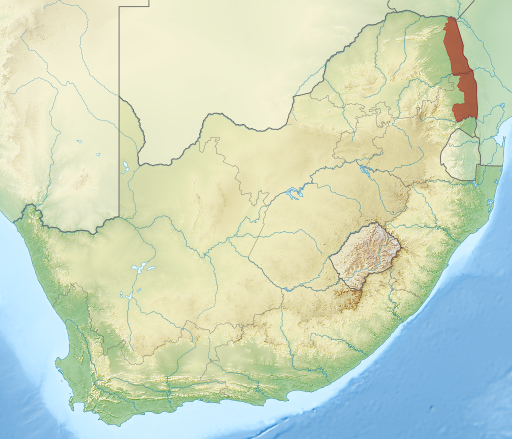 The Kruger National Park. This is one of the largest game reserves in Africa, covering an area of 19,485 square kilometers (7,523 square miles.) It is situated in the northeastern part of South Africa.
All five of the Big Game animals are found here, i.e. lion, African elephant, Cape buffalo, African leopard and the rhinoceros. In addition, the park boasts a large population of wild-life from the graceful giraffe to the ugly crocodiles, dangerous snakes and a vast array of bird-life.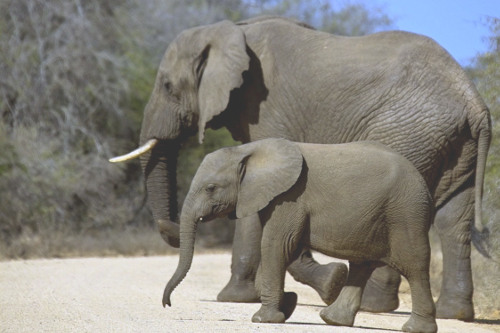 What is your fantasy vacation?
All my life I have longed to visit Switzerland and surrounding areas. Today that dream also includes the opportunity to spend time with my daughter and son-in-law who are currently based in Monte Negro.
Optional Bonus question:
What are you grateful for from last week, and what are you looking forward to in the week coming up?
I think the highlight of last week was the opportunity to watch The King and I once again, this time with a group of friends from the retirement village where we live.
As I write this (but after you read it!) I am looking forward to attending the live show, Annie Get Your Gun in the theater, this time with a group of about 18 fellow members of the Happy Echo choir. We are blessed by some great theater groups and stage performances here in Port Elizabeth, and we often are able to attend with groups such as this.
SYW: 
What is the highlight of your week?
I'd love you to share in a comment below.
SYW: 
How about joining Share Your World?
This is a blogging challenge headed up by Cee Neuner.
Cee posts a few questions each week, and all participants need do is answer them. It's a cool way to get to know one another. The idea is to answer the questions without overthinking them and just have fun. If you are interested in joining this blogging challenge—just copy/paste the above questions into a new post and answer them. Then put the link for your post here: Cee's Challenge.