Here are my answers to this week's questions on the Share Your World (SYW) blogging challenge:
SYW: What one thing have you not done that you really want to do? 
Both my husband and I have had a marriage-long dream (that is 50 years come August!) to travel up to see the Spring Flowers in the neighboring country of Namibia. People travel from all across the world to see them, yet we have never been there.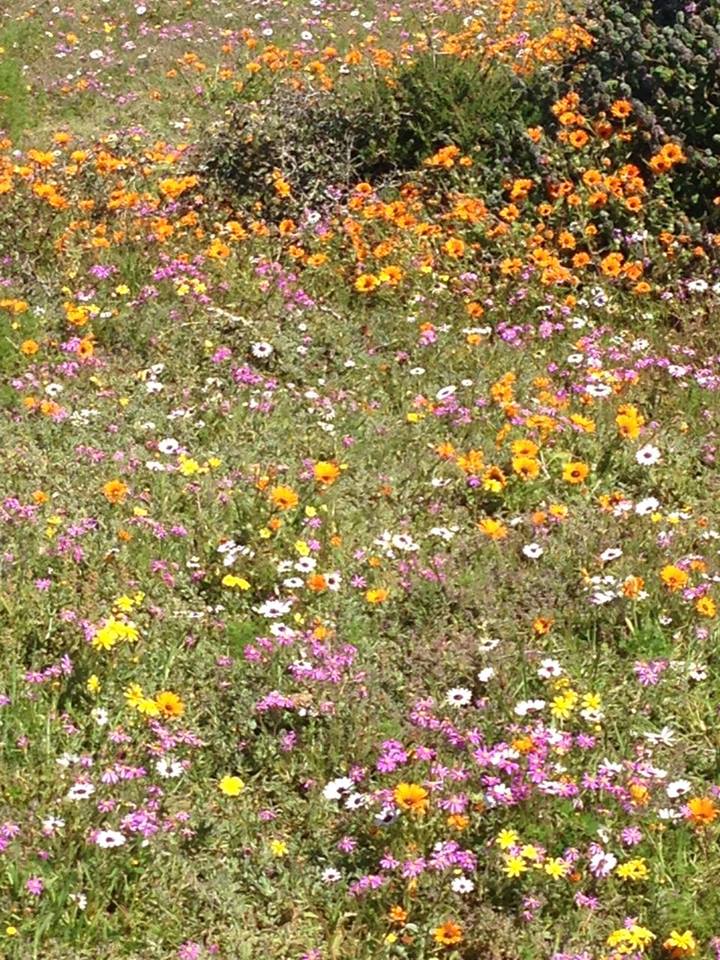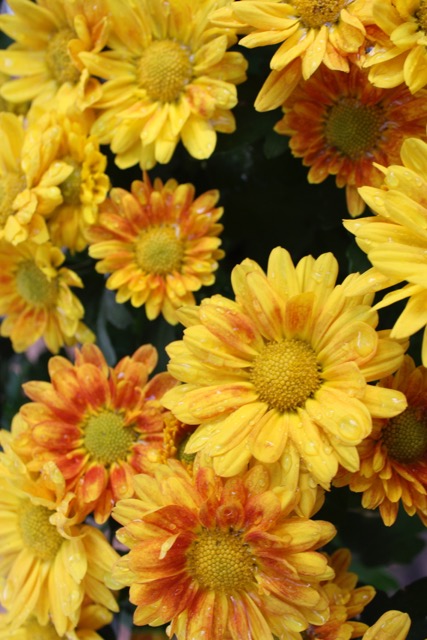 SYW: How often do you get a haircut?
Once every 6-8 weeks. My hair would prefer every 6 weeks, but if I don't have any special function I stretch it to 8 weeks to save money. Any longer that that and it becomes impossible. My curls all go in their own direction. Not a pretty sight.
SYW: In regards to puzzle what's your choice: jigsaw, crossword, word search or numeric puzzles?
I enjoy an occasional jigsaw when we're on holiday (vacation), and the same with crosswords. I very occasionally do a word search and enjoy the occasional Sudoku. So that's really clear isn't it? What's my choice? More or less all equal. 🙂
SYW: In how many cities have you lived? You can share the number of physical residences and/or the number of cities.
The short answer is, I think, eleven actual cities/towns.
More than you want to know:
Looking at residences, I've lived in twenty different homes. And no, I wasn't a foster kid, nor were we gypsies.
Born in

Irvine

, Ayrshire, Scotland.
Childhood from 4 years-old spent in Gwelo, Rhodesia (six different residences).
Lived in Mowbray, then Rondebosch, then

Claremont

, all suburbs of Cape Town, during my student nurse days.
Got married and lived in

Hillbrow

, Johannesburg then moved to

Florida

another suburb

but 45 minutes in the train away from the city.  Had our first baby.
Lived in Cape Town central prior to moving to Lansdowne, Cape Town, then Sybrand Park, Cape Town. Had our second baby.
Moved on to

Beaconsfield,

 Kimberley, the city of Big Hole fame for a further 3 years. Had our third baby and decided we needed to stop moving so much!
Emigrated to Rhodesia (before it was renamed Zimbabwe) and lived in

Hatfield

, suburb of Salisbury (now Harare).
Four years later, immigrated back to South Africa, and lived in Cambridge, East London for 6 years.
Off to Krugersdorp, outside of Johannesburg. There we gained a son-in-law, two grandchildren and two prospective daughters-in-law.
Thirteen years passed before we moved to Elgin in the Cape Overberg

and the two daughters-in-law became Corders. Gained another two grandbabies.

After 4 years, retired to Port Elizabeth where we live in the beach suburb of Summerstrand. Gained a further two grandchildren.
Whew!
SYW: Optional Bonus question:  
What are you grateful for from last week, and what are you looking forward to in the week coming up? 
Last week was of course the wonderful discovery of unbranded cutting dies on eBay. I cheated and used that last week! Happy Echoes, the senior choir which we both belong to, put on a successful concert to a very responsive audience at a Retirement Club. Rob is one of two comperes, and I am the deputy director of the choir, so it's always great to know we've brought joy to some of the seniors we entertain.
This week:
On Friday evening, we have another concert—this time at an elite retirement village. We have been invited to buy "Vetkoek" for supper while we are there. This is a traditional South African dish, where dough is fried in deep fat. The result is similar to a doughnut only without the hole.
It is usually filled with curried mince and topped with cheese. Alternatively, it is filled with jam (American jelly) and cheese. These are very yummy, so we definitely plan on having supper there, hopefully after we sing. If supper is before, we'll have to "take a doggy bag."
Hmm.
How do you say that in American English? I'm not sure. Please tell me in the comment section. It's when you take home what you haven't eaten in a polystyrene or cardboard container.
For some obscure reason, when they are served with curried mince, they are often referred to as Curried Bunnies. If you're ever in South Africa and you're offered a curried bunny, do accept. They're delicious—and have nothing to do with fluffy little animals!
To end with a chuckle.
The word vetkoek literally means "fat cake" as it is made of dough and cooked in boiling fat. One of our choir members is Dutch and she wanted to tell us all about the vetkoek that would be on sale. She translated the word "vetkoek" literally and announced on Whatsapp: "If you want to buy them, there will be fat cooks for sale!"
Anyone wanting a fat cook to help them in the kitchen?
I'd love you to leave a comment, and perhaps you could also tell me how you refer to "doggy bags" (remaining food you can take home) in your country. 
Share Your World is a blogging challenge headed up by Cee Neuner.
Cee posts a few questions each week, and all participants need do is answer them. It's a cool way to get to know one another. The idea is to answer the questions without overthinking them and just have fun. If you are interested in joining this blogging challenge—just copy/paste the above questions into a new post and answer them. Then put the link for your post here: Cee's Challenge.