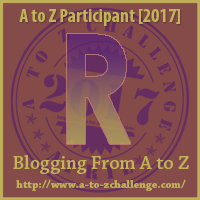 Today we're still working through the alphabet with the A to Z Challenge. We're going to look at a fun topic which will work for any blogger, whether you are an author, an entrepreneur, or a family member. We're continuing with Build a Better Blog and today we're going to look at
R is for Regarding Research.
If you're an author, I don't need to tell you how much research you need to do to be sure you have your facts correct or to find inspiration for building your countries or characters.
If you're an entrepreneur, there are so many places you can go for ideas to work on your craft or hobby. And if you're doing a family blog, you can look for background to significant locations, or look up genealogy sites for family history.
So how do we go about it? read more