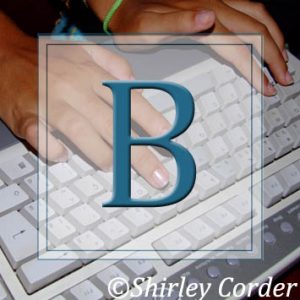 Each Monday, I'm posting on my blog about a phrase or common saying, what they mean and how they came about Sometimes there will be only one saying, while other times there may be more. I won't in any way cover all the possibilities as I'd like to complete the series in this lifetime. But it should be fun. Join me?
I intend working through the alphabet, so sign up at the end of the post so you don't forget to visit me each Monday and perhaps participate by adding suggestions.
So today we look at B.
B is for Bite the Bullet, and Bring Home the Bacon.