It's official! P.E. has set a world record—and look who's getting the glory!
Two weeks ago I posted an article, The Friendly City, in which I spoke of the preparations in progress in Port Elizabeth for the 2010 Soccer World Cup.
Today's headline in the paper reads:
PE'S world record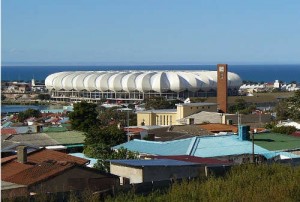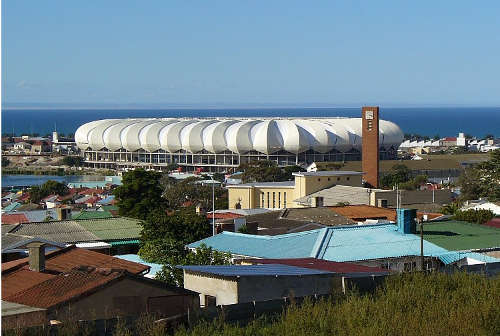 Sunflower blooms

"The subheading: Chinese company worked 14 hours a day, seven days a week, installing the seats to beat the deadline.
"With 200 workers on site continuously, and a record 2,500 at the peak of the work, the Nelson Mandela stadium is the fastest built stadium to date in the world.
"It rises from the surrounding urban area to a height of 34 metres, and has a roof span of 46 metres. A team from Europe has evaluated the stadium as it progressed, and they declared their amazement at the speed and standard of the project. More than 95% of the workers were unskilled, and received on-the-job training in both construction work and safety. Amazingly, the stadium also boasts zero serious injuries or fatalities."
According to the report in the paper, "every morning on site commenced with a prayer meeting in the middle of the 'fish bowl'. In the center of the write-up, printed in red are these words:
"Personally I believe we completed the project so quickly because of God's presence on site, but at the same time I can say that everyone involved was motivated to see the construction executed in the best way."
Algoa Sun May 14, 2009
Now is this exciting or what? And trust me, this is not a Christian newspaper.
The writer thinks the magnificent stadium looks like an opening sunflower.
I still maintain it looks like a sea urchin. What do you think?