SYW: What goal are you working on now? Your goal can be something fun or extremely serious.  Have fun with this question.
I'm working on writing an eBook which is taking way too long because I over-committed my time. I'm writing a series of eBooks which I intend converting to print after the current one is over. They are based on Bible women who are "hidden in the shadow" of someone or something else.
Disclosure: This post may contain some affiliate links for your convenience. Click here to read my full disclosure policy.
The first one is Naomi, then Eve, then Miriam which was also supposed to be one book, but I found so much to write that I ended up dividing it into two books. Miriam Part 1 – Devoted sister is already on Amazon and I'm working on Miriam Part 2 – Anointed Leader. It was supposed to be finished by the end of last year. Ahem . . .
SYW: What is one thing you're glad you tried but would never do again?
My husband and I had a caravan which we both towed when we were going on holiday (vacation). One day, we were packing the caravan up and I offered to take it and turn it while my husband settled our fees at the office. I turned into a narrow road high up an embankment in the resort, intending to drive around and out the other end. But it was a cul-de-sac, and I ended up overlooking most of the camping ground in a narrow road, unable to get out.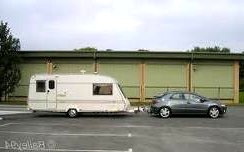 A kind gentleman came to my rescue and guided me little by little until I did an almost impossible U-turn while an audience of intrigued campers cheered me on. Never again!
SYW: Did you choose your profession or did it choose you?
Profession 1: I chose to be a nurse before I went to school. I just knew that was what I would be when I grew up.
Profession 2: Writing came looking for me. I had cancer and due to a compromised immune system I could no longer nurse. I had a clear call from God to "pick up your pen and write" and have been writing ever since.
Click on the images to see the books on Amazon.com
SYW: Have you ever gotten lost?
You mean apart from every time I go out and don't concentrate? I'm used to switching off to directions when my husband drives.  😆
Some years ago, my daughter, son-in-law and two little ones were involved in a shooting incident in Maseru, the capital city in the neighboring country of Lesotho. They asked me to come and help with the children.
I had never driven that distance on my own but my husband was officiating at a wedding on the Saturday. So I packed the car and with a map and clear instructions ringing in my head, I set off early the next morning. The first half of the trip was simple. Get onto the N1 (the national highway) and follow the road to Kroonstad. Only after that did I need to follow instructions carefully.
Detour Ahead
All went well until I came to a road block on the N1. Due to roadworks, all traffic was being directed onto a side road. I obediently followed the road signs and off I went. Some time later, I realized I was alone on the road, there were no more signs, and I was entering a seedy looking area away from civilization.
I looked for a place to turn, but decided it was easier to follow another road which seemed to be running parallel to what I thought was the N1's location. This should be easy enough.
After a number of turns into other roads, I was so lost I had no idea which direction I was facing. Only then did I realize I was really in trouble. There was no point in phoning my husband, that is if I could even get a signal, as I didn't know where I was.
A considerable amount of time later, laced with many urgent prayers, I spotted a welcome road sign saying "Kroonstad" X kms. I should have got there about 3 hours earlier.
Once I arrived at the service station in Kroonstad, I phoned my husband to say I was safely there. He asked, "Where on earth have you been? I thought you were phoning to say you'd arrived in Maseru!" The  rest of the trip was uneventful, but I still don't know where I lost the planned detour.
SYW: Optional Bonus question:
What are you grateful for from last week, and what are you looking forward to in the week coming up?
Last week is again a card-making moment. On Saturday afternoon our Cardie group met together and learned a new technique: The positive/negative method. The result was three gorgeous cards.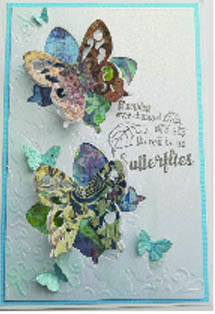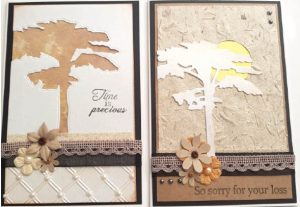 I'm looking forward with hope to the arrival of some more unbranded cutting dies from China. They are due any day now.
This post is part of the Share Your World blogging challenge, headed up by Cee Neuner.
Cee posts a few questions each week, and all participants need do is answer them. It's a cool way to get to know one another. The idea is to answer the questions without overthinking them and just have fun. If you are interested in joining this blogging challenge—just copy/paste the above questions into a new post and answer them. Then put the link for your post here: Cee's Challenge.
How about you?
What are you looking forward to in the week that lies ahead?