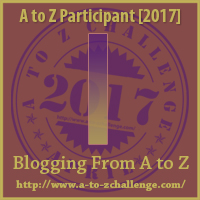 I'm still busy with the #atozchallenge. We're looking at the theme, Build a Better Blog. Today's letter is I, and we're looking at I is for INTERESTING IMAGES
A picture is worth 1,000 words,
said Fred R. Barnard, an advertising manager in the early 1900's.
Now, over 1,000 years later, this is probably even more relevant. Especially in the world of blogs and websites, As stated in previous posts, the general practice in reading blogs is for the reader to skim over the words, scanning for points of interest. So how important it is to use a picture or image that will give him 1,000 words at a glance! Here are some points to help you.