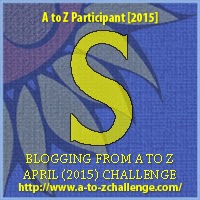 In a few weeks time, my brother and sister-in-law are embarking on the trip of a lifetime.
For approximately four months, they will travel overland from their home in Johannesburg, South Africa, to the Serengeti Plains of Africa and then home again. During that time they hope to drive through nine different African countries, including Zimbabwe, Zambia, Tanzania, Burundi, Rwanda, Uganda, Kenya, Malawi and Mozambique.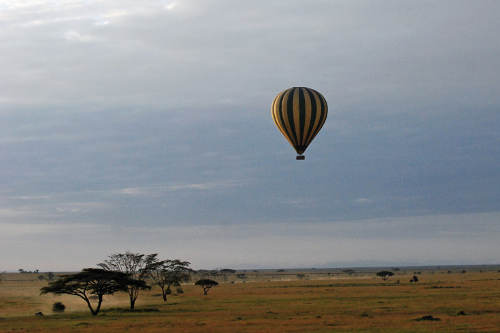 This world heritage site is one of the ten natural travel wonders of the world, as well as being one of the Seven Natural Wonders of Africa. It is located in northern Tanzania and extends to south-western Kenya.
The Serengeti Plain is home to about 70 kinds of large mammals including a large population of lions, as well as 500 species of bird life. Kopjes (outcrops of granite) are as a result of volcanic activity back in history, and they provide a home for other animals who don't live on the plains.
One kopje is known as the "Simba Kopje", or "Lion Kopje", and the area was used as inspiration for The Lion King amongst other movies.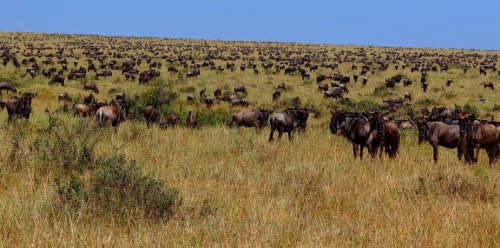 The highlight of the Serengeti is surely the largest terrestrial mammal migration in the world which happens every year.
More than 200,000 zebra and 300,000 Thomson's gazelle join a million—1,000,000 wildebeest on a trek looking for fresh grazing. During the journey, an estimated 250,000 wildebeest die, mainly from hunger, thirst, exhaustion, or predators.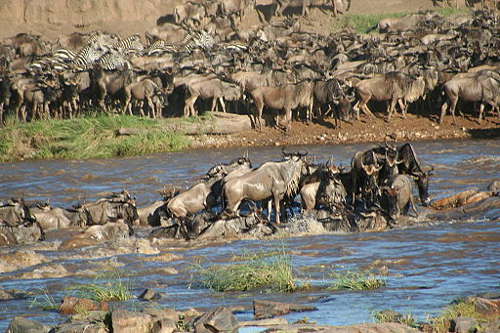 Nevertheless, some 500,000 calves are born during the migration. The lions know they're coming, and they watch out for the youngsters who stray from the herd or fall behind. Although many get caught by predators, many survive, and the numbers of the herd continues to grow.
The 40 km (25 mile) column crosses land and plunges through crocodile-infested waters on their 1,000 km (600 mile) pilgrimage.
To get a better and mind-blowing picture of how the migration works, watch this short 90 second video. The Wildebeest Migration: an amazing animation.