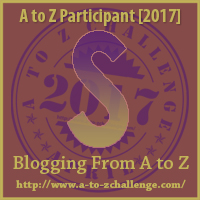 Disclosure: This post contains some affiliate links for your convenience. Click here to read my full disclosure policy.

SEO strategies is a topic you never seem to know enough about. This post will probably not apply to those of you doing a family blog, but hopefully, it will be helpful to all other bloggers.
I'm continuing to write for the A to Z blogging challenge, on the topic: Build a Better Blog. Today we've reached S, so
S is for SEO Strategies
What is SEO? The letters stand for Search Engine Optimisation. Simply explained, it is the process of drawing more traffic to your blog or website. If you're writing for the public, you want Google™ to tell others about your blog.
To do this, you need to write fantastic, top quality content, using words and phrases that people will use when they are searching for posts such as yours. In the process, you want them to be easy for your readers to share and link to them . . . and then rinse, repeat. Keep on doing what worked.
So how do we go about doing this?
Find strategies that work. 

A few years ago, I came across the plugin for self-hosted WordPress sites called Yoast SEO. This plugin "marks" your post content under two headings: Readability and Keywords.

A grey dot meant there wasn't enough information to warrant a score.
A red dot meant there are significant problems.
Orange indicates room for improvement.
Green told me the content was good.

I soon discovered all my posts scored red or grey in both categories. Something had to be done. No wonder my site scored a low ranking on Google™.
Yoast SEO only works with the self-hosted WordPress sites, sorry for all the rest of you. So if you have a self-hosted HP site, please do yourself a huge favour and install Yoast. (The free version is fine, although presumably the premium version contains other useful abilities.)
We can learn from Yoast. And that's why I'm telling you about it. When I installed it on my sites, as I already said, I discovered I scored poorly on every area. I started working through each point they told me was poor, and improved it step by step. Today, when I write a blog post, I anticipate it giving me green dots in both categories. Not because Yoast has changed anything, but because the plugin has taught me what to do to improve my ranking.
Just a quick note: If you're using another SEO plugin and you want to change to Yoast (as I did), import your settings across to save you time.
Google™ does not like copied material or duplicated content. #atozchallenge
Click To Tweet
 

Create original content. 

Google™ does not like copied material, or content that appears on more than one site.
Improve your SEO Strategies by adding Videos, photographs, podcasts, infographics, etc to make your site even more appealing—not just to the readers, but to Google™ as well.

Aim to build a relationship with your readers

as you help them out with whatever issue you are discussing.
Encourage your readers to build backlinks to your site. CAUTION: Never purchase backlinks! Google™ will find you and ban your site!
A great way to create healthy backlinks is to guest blog for someone else in the same niche, then give links back to your content.
Before you guest blog, make sure your "About Me" on your site is up-to-date and presents you as someone the visitor will want to link with.
Always make sure the bio you leave on the guest blog is catchy and gives prospective visitors an invitation to follow the link and get to know your writing.
Backlink to your own posts. See the bottom of this post and you'll see I have a table of all the posts I've written for the A to Z Challenge. Each of those is a back link. If you click on one of them, it will link back to another blog post in my site.
Build back links to your blog post through various ways. #atozchallenge.
Click To Tweet
Your blog post should be mobile-sensitive. 

How to do this is beyond the scope of this series, and most blogging platforms are automatically mobile-friendly. If you have a problem with this, contact your host or Google™ the problem.
More people every year are using their phones to access the web. As I researched the statistics, the general estimate says about 50% or higher with use their phones for reading blogs this year.

Get your site to load as quickly as possible.

You can check the speed of your site here. I've just checked this website, blog included, and feel very satisfied with the speed.
If you are on WordPress (self-hosting) you may find a plugin is slowing your site down. Other causes of a slow-loading site are:
unoptimized images (i.e. large images that are high resolution.) Always work on your images before uploading them to your site.
lots of Flash. N.B.Flash is not usually visible on mobile devices so you could be slowing your site down with no benefits.
inefficient code. I don't know much about this myself, but the experts suggest cutting down on too many line breaks or excess spacing for a start.
 is all about getting links to your website in order to have visitors say YES to your call to action. While there are a number of marketing strategies, two of the most effective are content marketing and SEO marketing. 
Avoid embedding videos or slideshows on your site from another person's media. If they have a slow day, so do you!

Clean up broken links.

WordPress has a plugin for this, Broken Link Checker but you can also just keep your eye open for these.
Links may break because the original site is now closed, or because it has changed its URL.
Broken Links will slow down the speed of your website or blog. #atozchallenge.
Click To Tweet
Use a number of headers.

Don't go for more than 300 words without a header. Yoast taught me this, and in the beginning, I found this impossible. Then I realised I didn't have to make it an obvious header.
Each of my main points here (in blue) are actually H3 headings. They don't look like headings of sections, but at the same time it keeps my SEO people happy. 🙂

Check your permalink structure.

Don't change it once the post is published. For example, the permalink given for this post is shirleycorder.com/seo-strategies. If I decided to change this (before publication) I could edit it to shirleycorder.com/seo. BUT if I decided to change it in say a month's time, all the backlinks to the old permalink would be broken.
Edit a bulky permalink (before the post goes live) so that your URL matches your keyword.

Install a Google™ sitemap.

If you're not using Yoast, which has one built in, Google™ to find one that suits your needs.
This will submit a map of your site to Google™ at regular intervals.

Comment on other blogs.

When you leave a comment, also leave a short signature line to provide a backlink to your site. Here's what I use. Feel free to adapt it for yourself:

<a href="THE URL OF YOUR POST">THE TITLE OF YOUR POST and any hashtag you want to use.</a> N.B. Don't miss out the " marks around your URL or the link won't work.
Select your keywords with care.

Choose one or more keywords that sum up your post, and see that you use it in a number of places throughout your content. Don't saturate your text, though, as Google™ will see and penalise you. Just see to it that you use the main keyword (or phrase) several times, including in your heading and in at least one of the sub-headings.
Many experts advocate you should go to one of the free keyword tool sites and find your best keyword that way. I'll be honest. I rarely do this, as I just don't have the time. Maybe that's bad. Feel free to chastise me if you think so in the comment section. 🙂
Has this helped improve your SEO strategies?

I've probably only scraped the surface of this vast topic.
Can you think of any other points I should have said? Anything else you personally do to improve your Google™ ranking? Please add them in the comment section below. Or just say hello! I love to hear from my readers. Leave a link in the content of your comment and I'll pay you a visit.
 FURTHER POSTS TO READ:
Creative Content

Dogged Determination

Eager Enthusiasm

Fact or Fiction

Go for Google

Harnessing Hashtags

Interesting Images

K for Kindle and KDP

L is for Live and Learn

M is for Marketing Methods

N is for Nuggets and News

O is for Ongoing Opportunities

P is for Plan with Purpose

Q is for Quest for Quality

R is Regarding Research
Special offer on Kindle Publishing Made Easy, a hands-on course. Expires end April. #atozchallenge
Click To Tweet