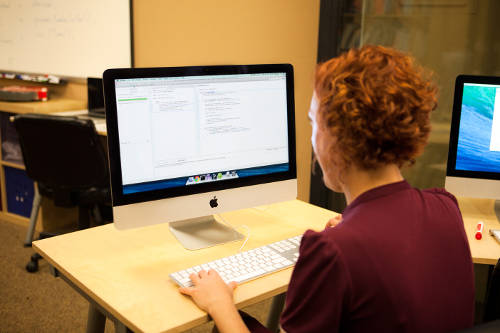 Recently, I received a note on a Facebook Group: "I can't leave comments on this post."
I checked, and sure enough, my settings were clearly marked to close comments after 21 days.  The post was a couple of years old, but it was a good one, and I wanted to bring it out of hibernation.
So why did I have comments closed?
That setting is to try and prevent spam. Spammers usually leave their damage on old posts where you're not likely to notice them.
I wrote to fellow members of a blogging group I belong to on FaceBook and asked them what they did. Their responses showed that almost all of them left their comments permanently open, but took steps to protect them from spam.
I realized that in the two years both of my websites including two blogs have been operational, I have never had one piece of spam. So in the words of Julie Andrews in The Sound of Music, "Somewhere in my youth or childhood, I must have done something good!" But the time had come to test my theory. I removed the 21 day limit for the month—and intend leaving the restriction off.
I read somewhere the comment, "A blog without comments is a telephone with no earpiece." You may not get many comments, but those you do will immediately add to the value and uniqueness of your site.
So what is the answer? How can you safeguard your comments from spam?
Here are six suggestions:
You can set your site to only allow comments on the newest post

which is what I had done. Posts older than 21 days couldn't be commented on.
However, that has the obvious problem of preventing visitors from commenting, if your  post is younger than the number of days set.
This will certainly work if you have a straight-forward blog that follows one post after the other and you never link to old posts. But really? Is that what you want?
Blog visitors don't always look at posts in order. They may jump to an older post if it catches their eye.
The only way round that would be to quickly allow comments on that post for another few days. But if you're anything like me, you will soon lose track of where there are comments allowed and where not.
In my case, and I know I'm not unique, my blog is part of a larger website. Each post in my blog is also linked to at least one topic on the website. So the post doesn't just pass away with the days and never get read again.
I also often write in series. So if you decide to check out my series on, for example, International English, you may well decide to go back and read from the beginning. And you might want to comment on one of my first posts. (Please do! I'd love you to!) But this will only work if comments are allowed.

You need to protect your site from spammers.

Make sure your site is adequately protected from spam. There are many  plugins and settings to use for this.
This post is specifically looking at  how to safeguard your comments from spam. There are various ways to do this, and it will depend on the platform you use for your blog. So I'm going to tell you what I do with my WordPress site.
If you're on Blogger or another platform, you can look for the same solution to safeguard your comments. If you don't see it, ask support or Google the problem.

Adjust your settings to safeguard your comments. (WordPress: General > Conversation)

Hold back any comment with more than one link, as spam usually has several.
Keep back first-time comments for moderation. Once a person has had one comment accepted, their comments can appear straight away. Spammers won't hang around to send more than one comment, especially as you will have rejected the previous message.
Require comment author to first fill in their names and email addresses. The email address will not be shown to the public, but no spammer will want to leave an email address. They can give a fictitious name, and they can make up an email address, but generally spammers use robots which aren't likely to do this. In any case, you're going to catch them on moderation.
You can use a captcha to  confirm they are "human" visitors. Personally, I don't use captchas as I find them annoying to say the least. If you want to use one, go for a simple check mark. (The "I am not a robot" doesn't take more than a simple click.)

If your visitor has to work out a math problem before their comment is acceptable, they're likely to leave.

Make sure you have some means of notification for all comments

Respond to each one, using the writer's name.
I have my settings fixed to send me an email every time someone comments on my site. That can be a nuisance during a challenge such as the A to Z of course, but it's not worth changing just for the month.
If you spend frequent time on your blog every day you might not need to do this, but do ensure your site shows you as soon as a visitor leaves a comment.

Look for a way to notify the comment authors that you have replied.

I recently came across the WordPress plugin, Comment Reply Email Notification which notifies them of my reply. I find this ideal as I now know my blog visitor, who has taken the time to leave a comment, will receive notification that I have responded. During the A to Z challenge I often received further responses which led to real communication.

Remove CommentLuv.
This is sad as it was a good way to reward the comment author by giving the last blog post a promotion. It did not directly safeguard your comments from spam, but it encouraged visitors to comment.
Andy Bailey, the developer, is battling with MS, and has had to stop supporting this plugin. During the A to Z Challenge I noticed a number of blogs that still had commentluv installed, but not once did I see it respond to my comments.
So unless someone picks it up and revives it, you should remove it from your site. You can read a bit more about the situation here. 
Am I guaranteeing you will never get spam?
Definitely not. You will have to try for yourself, and make your own decision.  I can only tell you that in a month of extra high traffic and no restrictions on comments, I haven't seen one spam comment in my spam folder. So they're not just being caught, which would be good in itself. I'm not getting any. That doesn't mean I won't in the future, and I will continue to be vigilant and do all I can to keep both sites free of spam.
FUTURE PLANS:
I'm planning to post writing / blogging tips each Monday in a similar, although probably slightly shorter, style to that of my A to Z posts, starting with this one today. Next Monday 8th May I'm posting on: 10 Tips to Make Your Blog Unique. 
Thursdays will be short inspirational posts.
Tuesdays and Fridays will be devoted to my other site which is complaining of lack of attention. Rise and Soar is a website with blog devoted to people in the cancer valley, as patients, survivors, family or care-givers. Tuesdays will have a short inspirational post, and Fridays I am writing a book chapter by chapter, about my year of cancer treatment. (Working title is In the Valley should you be interested.)

Over to you:
Do you often leave comments on others' posts?
Do you know if they respond to your comment?
How does that make you feel?
Please leave a comment below and if you leave me a link I will get back to you.
Related Link:

For my A to Z posts on the topic, Build a Better Blog, click here.